Go Skateboarding Day Video Edit Battle Winners
Go Skate Day 2014 Video Contest Submission from Drew Hastings on Vimeo.
Go Skateboarding Day was a blast. We got to see a ton of really good skateboarders ripping up the greater Denver area and then were treated to some sick edits at Wahoo's Fish Taco for the So Gnar So Skate Day Video Edit Battle. The above video was chosen as the winner and features a few BoardPusher.com team riders.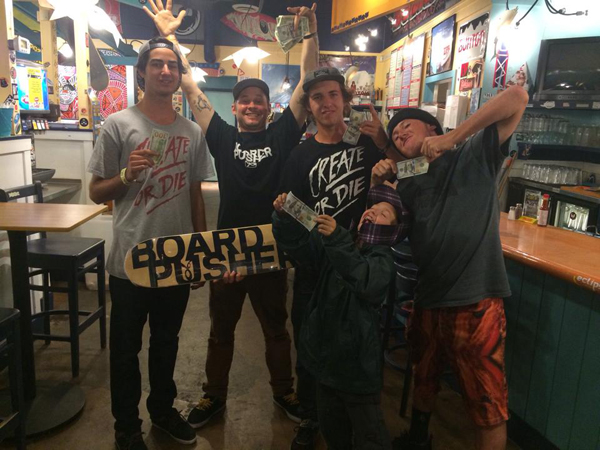 Congratulations to (L-R) filmer/editor Drew and the riders Levi, Mitch, Owen, and Phil.
The 3rd place crew also featured a BoardPusher.com team rider. Check out their edit below.