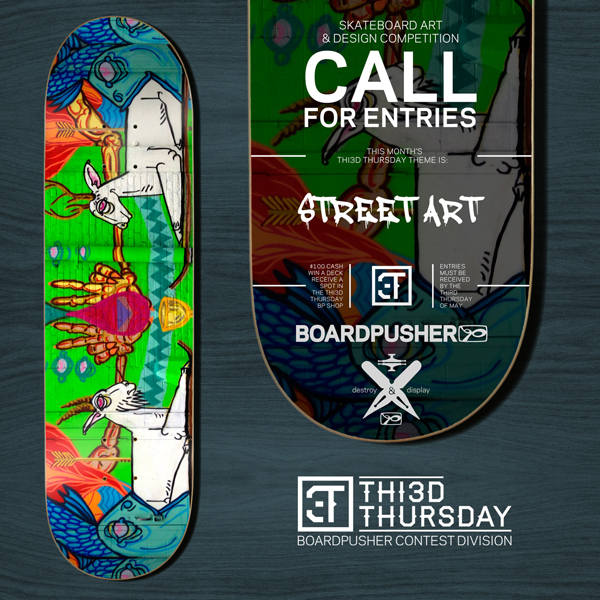 THI3D THURSDAY: STREET ART
Street art and graffiti art have coexisted and often intertwined with skateboarding for decades and we want to see this balance continue. This month we would like you to design skateboards influenced by Street Art. Tags are okay, but we aren't looking for some one dimensional sharpie doodle. We would also like to see more image based artwork depicting the bright colors and often far reaching, deeper messages of street art. Just make sure your design incorporates the theme in some way for it to be considered a valid entry.
All entries must be received by Thursday, May 15th. What's up for grabs is your graphic printed on a skateboard, $100, your design will be featured in the BoardPusher THI3D THURSDAY shop, and a limited run of 10 decks with your graphic on it available to the public. See past winners here. Check out the BoardPusher.com Contest Division to get started on uploading your entry. For full contest rules and detailed instructions on how to enter head over to www.BoardPusher.com/contest. GOOD LUCK!