Shop Decks: Skateboard Graphics by Erol Zendis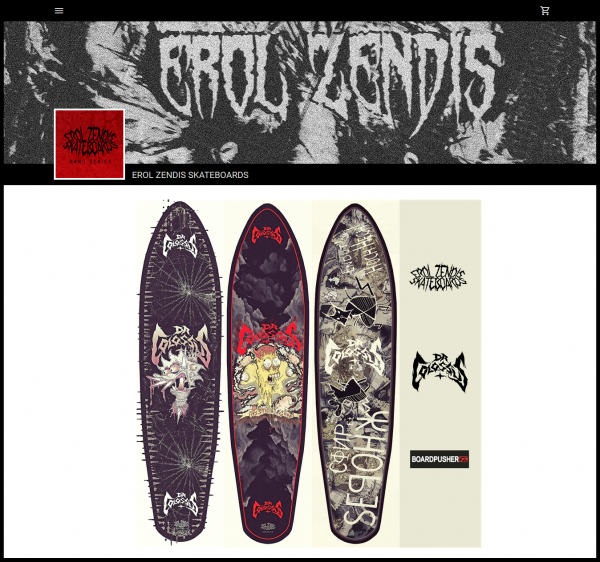 "Erol Zendis is a full-time secondary school teacher from Australia. When he's not educating the exuberant whippersnappers, he occasionally gives birth to zany, whimsical characters; typically with a felt-tipped pen. Erol also draws awesome stuff for awesome bands… He is now putting that awesome band stuff on skateboards." Head over to BoardPusher.com/shop/erolzendis to check out all of his skateboard graphics.
Choose from thousands of skateboard graphics created by independent artists at BoardPusher.com/shop or learn how to sell your own designs through our site here.