FEATURED DECK of the WEEK: PURPLE NELSON and the COSMIC LLAMA by EROL ZENDIS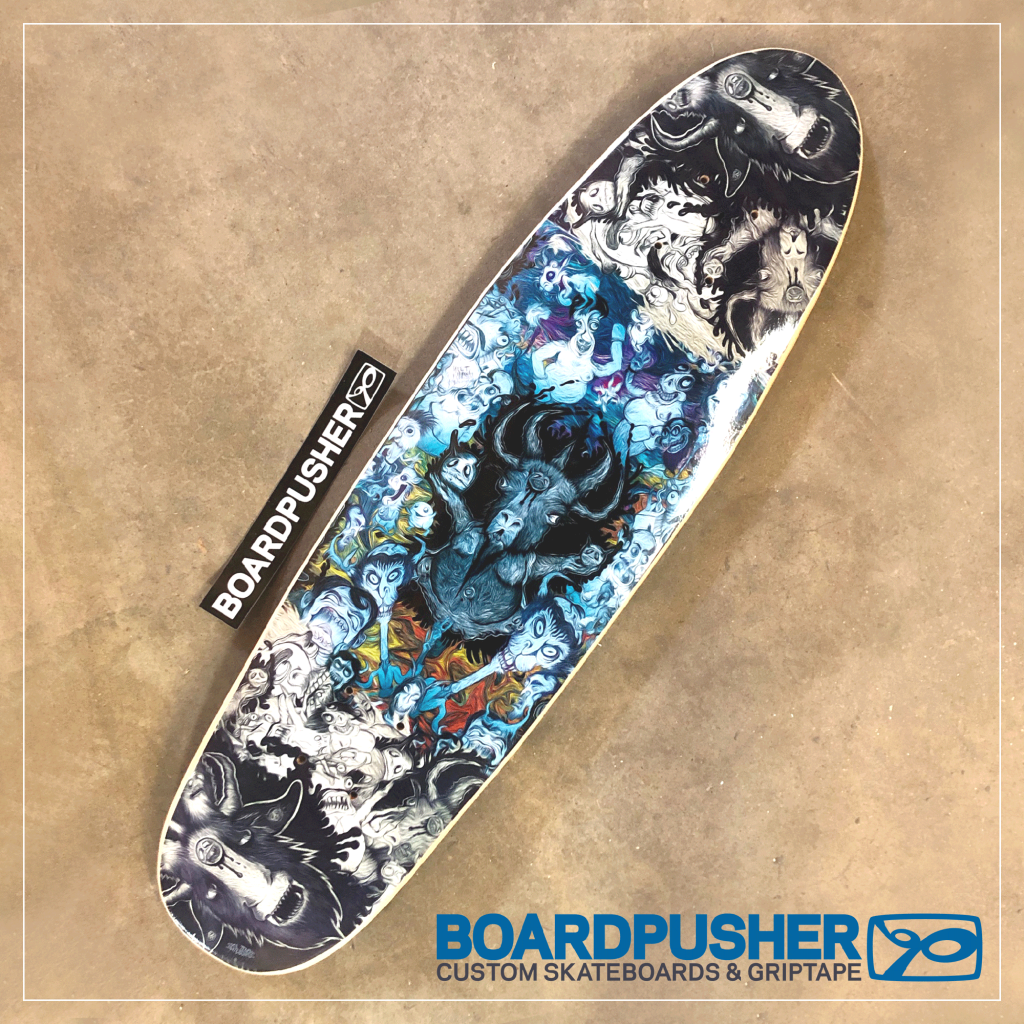 For this week's BoardPusher.com Featured Deck we get to see the "strange demented-demonic cartoon-creatures" that come from the mind of an Australian catholic school teacher. When he's not molding minds during the day, at night Erol Zendis is twisting his to create album covers, merch, and show posters for bands. Now those designs have shifted over into skateboard graphics, like this cruiser board with artwork for the band Purple Nelson and the Cosmic Llama. Feel free to do a search to find the interesting (title and song) single associated with this graphic. Discover more about Erol at erolzendis.com and snag one of his skateboards at BoardPusher.com/erolzendis.
Add skateboards to your merch arsenal by uploading your band or brand designs at BoardPusher.com.