FEATURED DECK of the WEEK: GHOST of the COMMANDER by MATT VERGES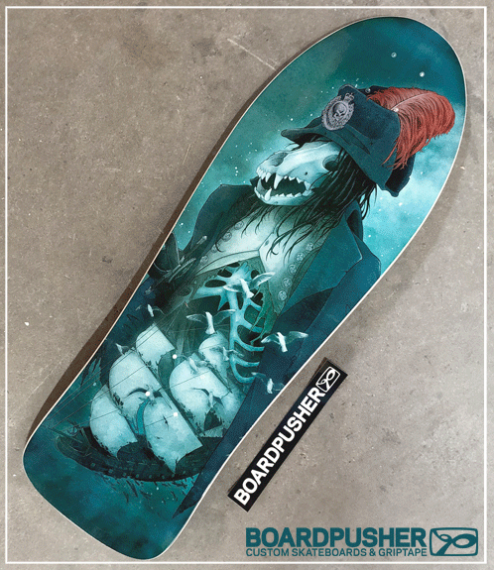 Matt Verges is the MASTER of creating graphics for the BoardPusher.com old school shape AND his ghost of THE COMMANDER board is this week's Featured Deck. This design was created as a digital painting by Matt and it is for sale along with all of his other skateboards here. View more of Matt's artwork at mattverges.com, follow him on Instagram @mattverges, and you can also check out our interview with him on his skateboard design process here.
Find the right shape for your DIY custom skateboard ideas and creations at BoardPusher.com.