Featured Deck of the Day: Turnagain Herb Co. by Frenchmill Studios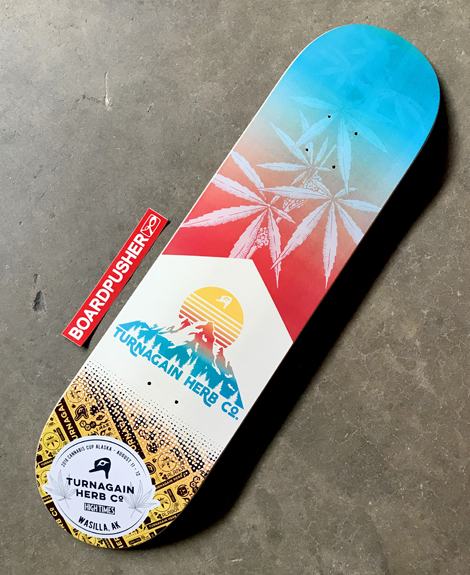 We first heard of Frenchmill Studios when owner Kevin Blackwell's son designed a Featured Deck for dad at BoardPusher.com. Now we get to see Kevin's chops on a skateboard graphic he designed in conjunction with Turnagain Herb Co., an Alaskan cannabis nursery and full service marijuana retail shop. View each of their services at frenchmillstudios.com and turnagainherbco.com or follow both on Instagram @frenchmill_goods and @turnagainherbco respectively.
Design custom skateboard graphics for friends, family, or even clients at BoardPusher.com.