Featured Deck of the Day: Moth Eaten Dear Head Revisited on Silver by Matt Verges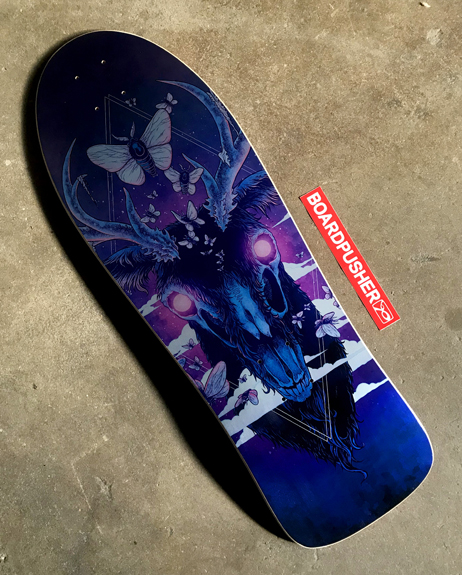 Speaking of revisiting, we thought we'd pull up another Featured Deck from one of the designers in our Skateboard Artist Profile series. Matt Verges took his classic "Moth Eaten Deer Head" old school design, added a few elements, used a different colorway, and decided to use the silver base option available when creating your own skateboard design at BoardPusher.com. Check out all of our Skateboard Artist Profiles to get design tips and/or inspiration. Find more of Matt's Featured Decks here, browse his shop at mattverges.bigcartel.com, or follow him on Instagram @mattverges.
Give your graphic a retro feel by uploading it onto a BoardPusher.com Old School shape.