Featured Deck of the Day: "Acid Drop" by Hooked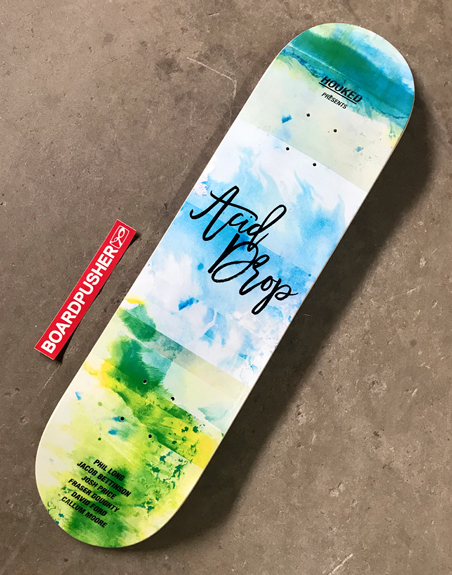 The UK skate crew Hooked dropped a new video, "Acid Drop", and created today's BoardPusher.com Featured Deck to commemorate the release. Check out the full video here, find out more about Hooked at hookedskate.com, and follow them on Instagram @hookedskate.
Create custom skateboard graphics for you and your skate crew at BoardPusher.com.