BoardPusher Shop Owner Forever Stamps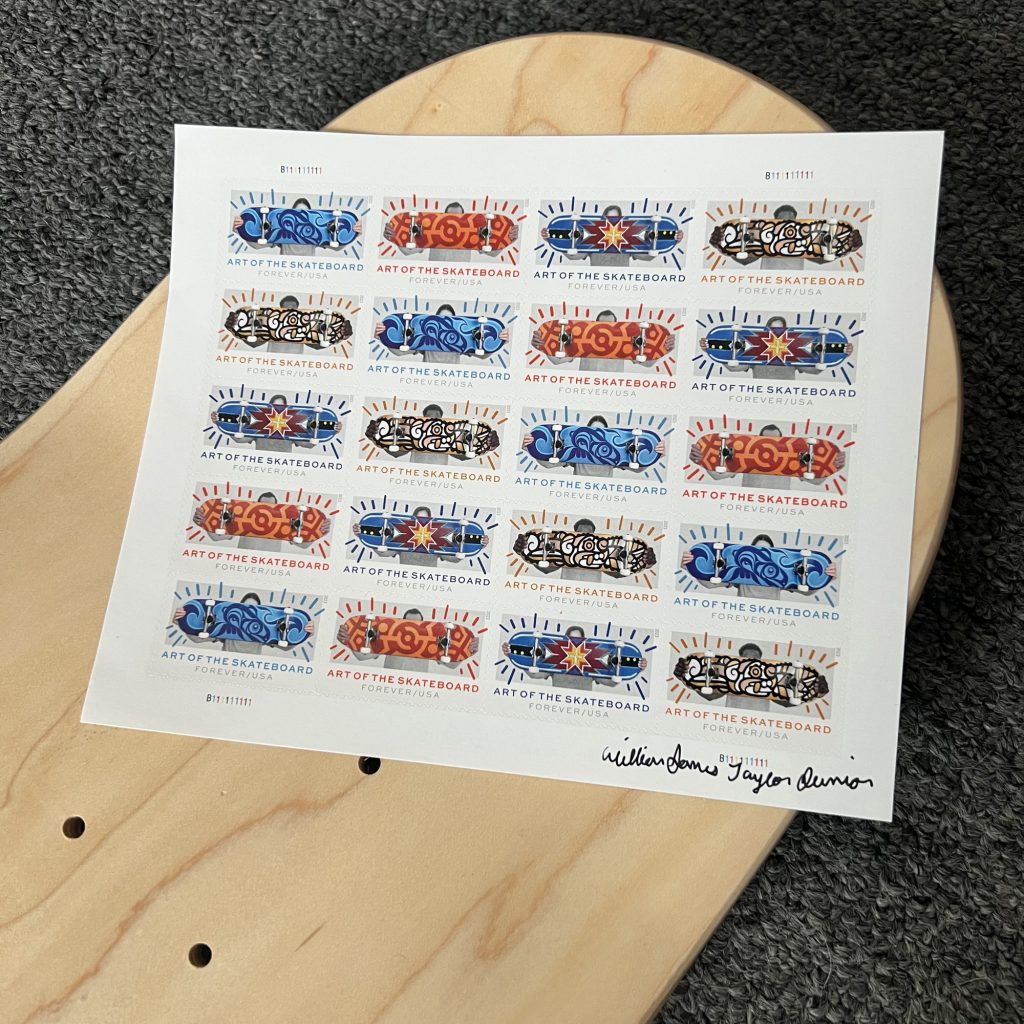 Didn't have this on our 2023 bingo card. One of the BoardPusher Skateboards shop owners, William James Taylor Jr., sent us a signed sheet of USPS Forever Stamps,
"…your business helped me get seen by the art director for Art of the Skateboard with the USPS. He found one of my creations I was promoting for my BoardPusher shop, and then sent me an email asking me to join the project. When I opened my store, I had no clue it would lead to something so amazing! So, as I'm making my list of family, friends, and an old high school art teacher who I want to sign a sheet of the stamps for, I wanted to send you all one too.
Thanks for helping me and everyone else who works with you put our art on beautiful custom decks! Couldn't have done it without you guys to host my little store, cause that's how my deck got seen in the first place for it to happen!"

So stoked for William! You can visit his custom skateboard shop at BoardPusher.com/core222 or use one of his backgrounds available in our Deck Designer to customize your own skateboard graphic!