Website Updates to Your BoardPusher Skate Shop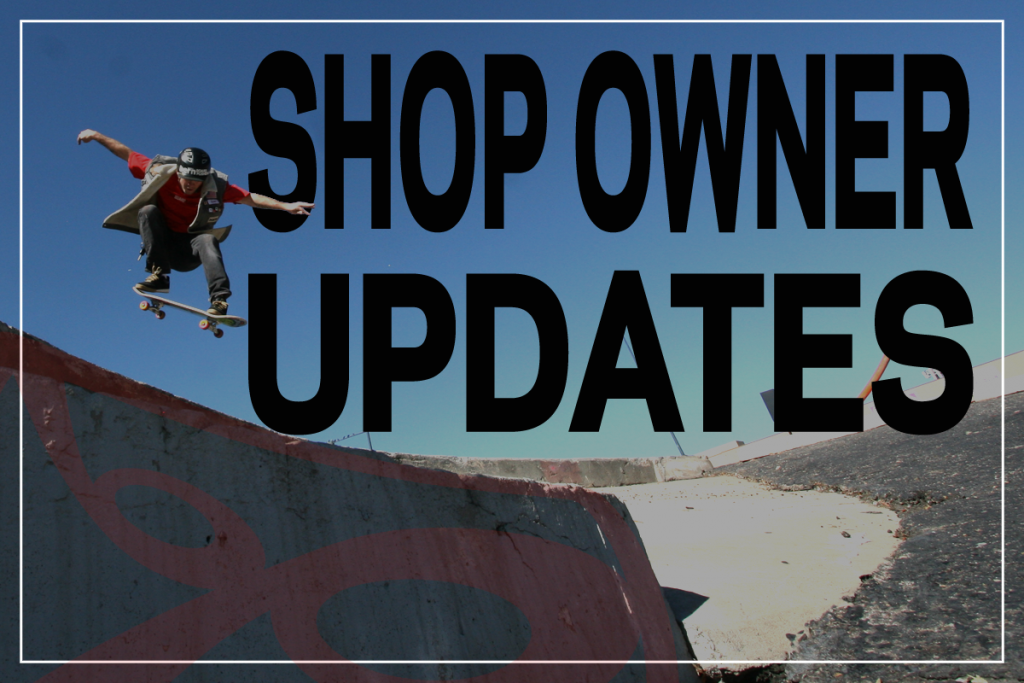 To all shop owners,
Thanks as always for trusting us with your skateboard fulfillment. We continue to see increased shop numbers and sales, mainly from customizable backgrounds through the website. With the introduction of our Shopify app last year, shop owners have also been selling custom skateboards through their own online shops. We're excited to announce some site updates and tips to help increase your sales in 2023.
1. Updated Deck Previews & Templates
The preview images for all your shop decks have been updated with the new and improved masks, providing a more realistic preview of your custom skateboards and griptape. Some graphics may need slight adjustments; please review your deck designs to ensure they all look correct. We have updated our design templates to match the newly updated masks. The templates are also available in PSD format; you can download them here. Moving forward, make sure to use these templates for all new designs.
2. Background Improvements
Custom backgrounds can now be applied to any shape on our site, becoming the best way for selling a design on all shapes. Custom backgrounds continue to lead sales numbers on our site as an easy way for customers to find designs they like and make them their own. Your designs are often found through searches on the site, so make sure to add tags, descriptions, and detailed titles to your designs.
3. Sunsetting Old Shop Templates
Most shops are already taking advantage of the newer responsive shop template. Introduced a few years ago, the layout has proven to have higher conversion rates and remains easy to customize. All shops are being switched to the newer responsive template. If you are not already using the responsive template, please switch your shop template before Feb 8th to make sure your shop looks how you want it. To apply the responsive template login to your account>Manage Shop button>UPDATE SHOP STYLE button>Select a Shop Template link>Select Responsive Template One link.
Our site relies on the community of shop owners, so if you have any comments, questions, or concerns, please reach out to us at info@boardpusher.com or (888) 615-8704.
Don't have a shop on our site, but want to start selling your skateboard designs? Get more info here.