ZOË & MATTHIAS: BIZARRE TOGETHER by J MATTHIAS LISSAK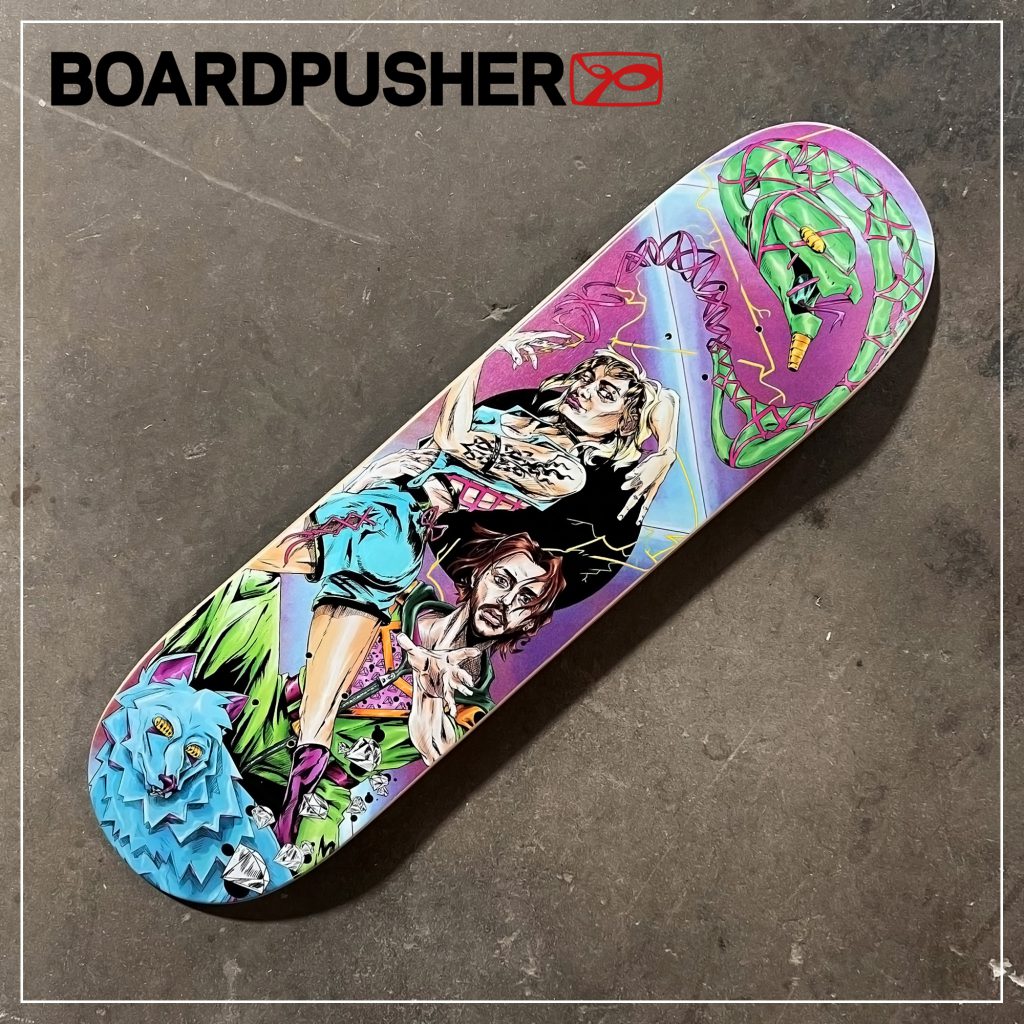 This Featured Deck is just a reminder that custom skateboards make a great gift. "[I]t was my partners birthday gift [and] it depicts my partner and I stylized after the manga Jojo's Bizarre Adventure by Hirohiko Araki… It also features original 'Stands' from the manga that represent us. Mine is Diamond Dog below and hers is Electric Feel above." Get a glimpse of Matthias's portfolio at jmlissak.com and follow him on Instagram @jmlissak.
Get inspiration from how other creators are using BoardPusher.com by following us to see more custom skateboard deck graphics @boardpusher.