WYATT AND HIS 10,000 GALLON HAT by AMANDA HUDSON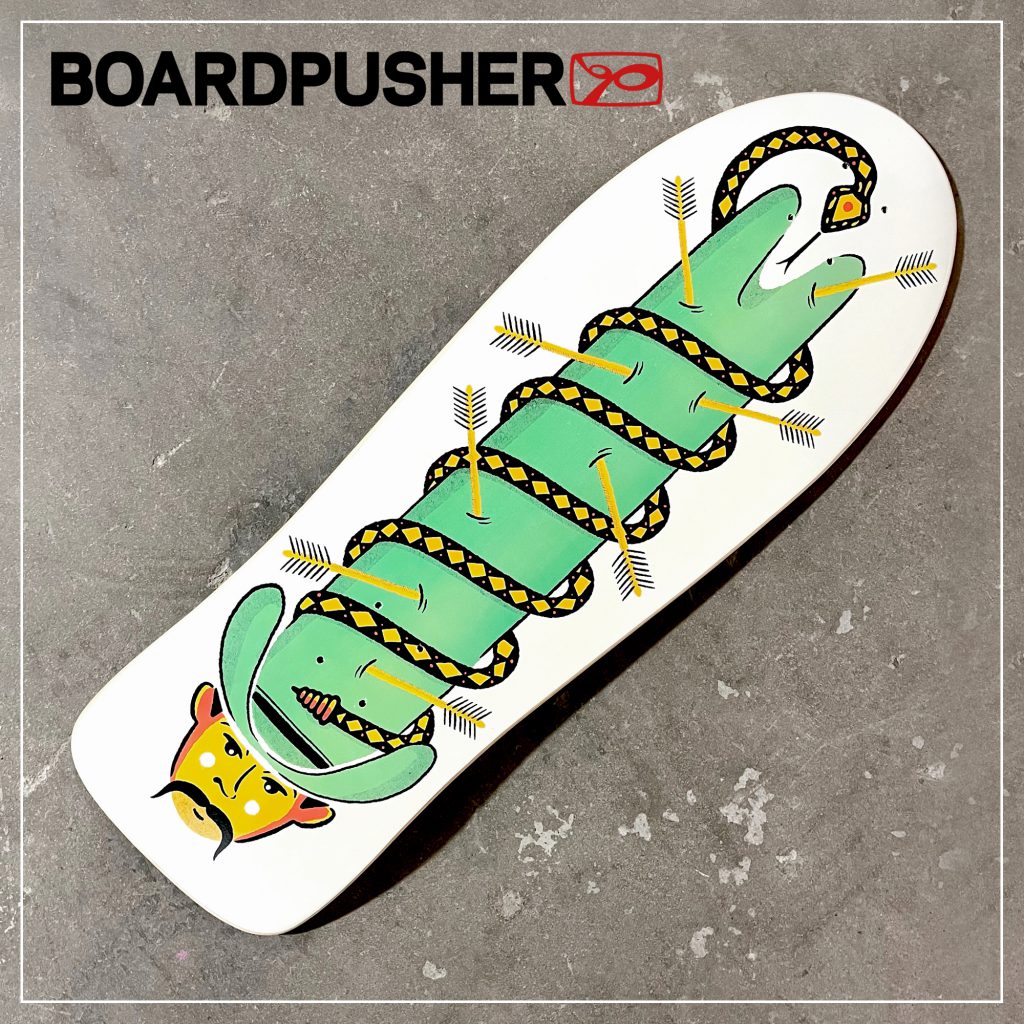 This week's BoardPusher Featured Deck was created by professional illustrator Amanda Hudson. "I jokingly referred to this design as Wyatt and his 10,000 gallon hat." Heads above any other title we could think of, Amanda.
You can keep up with Amanda's design work by following her on Instagram @luckytooth_.
Did you know BoardPusher.com lets you customize skateboard graphics on more than just popsicle decks? Amanda had her graphic pressed by us on this Old School deck. It's one of our favorite shapes as a lot of us discovered skateboarding in the 80s. Head over to our site to find specs and templates for our entire arsenal of pro-quality skateboards.