Weekly #SkaterCreator Skateboard Deck Giveaway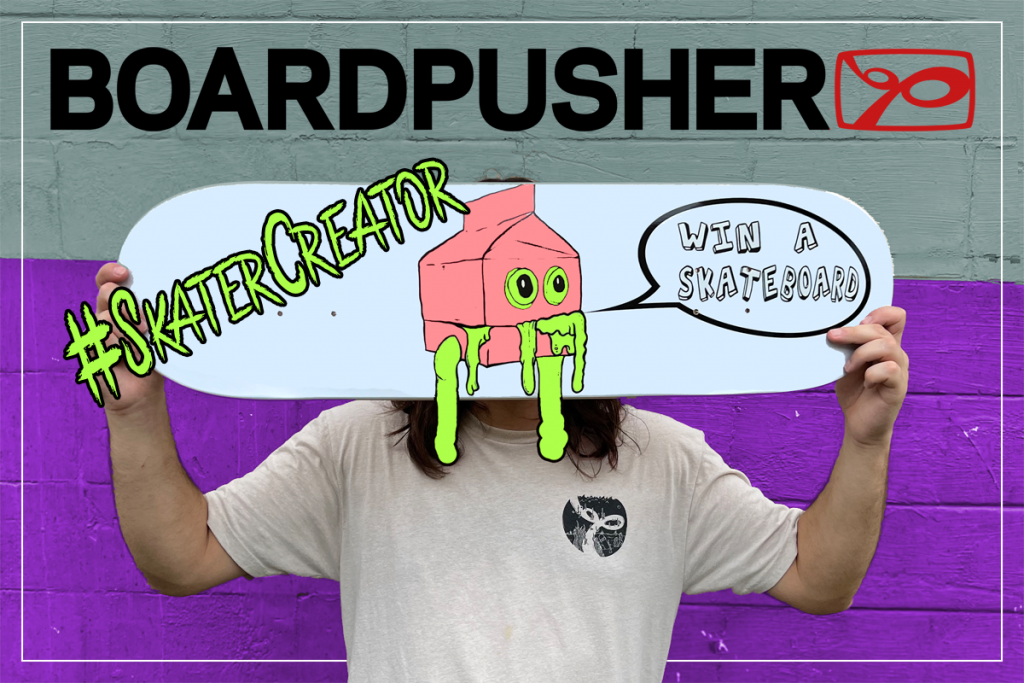 BoardPusher Skateboards is giving away a skateboard deck every week until the end of summer. All you need to do is design a skateboard (original graphics only) at BoardPusher.com, and post it to Instagram, Twitter, and/or Facebook with the hashtag #SkaterCreator and tag @boardpusher. Simple!
DESIGN YOUR #SKATERCREATOR DECK NOW
Who can enter?
EVERYONE is eligible. All ages, all skill levels.
Does it need to be on a specific shape?
Nope! Pick your favorite skateboard shape here.
How do I post it?
How many times can I enter?
Enter as many times as you like.
How are the winners picked?
This is a giveaway, not a design contest, so winners will be selected at random. We want every artistic skill level to have a chance of winning. However, there will be prizes for some of our favorite graphics, too.
What kind of graphic can be entered?
ANYTHING! Artwork, photos, typed out messages. The only rule is ORIGINAL DESIGNS ONLY! Any whiff of copyrighted material is an automatic disqualification.
That's it! Get creative on a rainy or super hot day when you can't skate, but most of all, have fun. GOOD LUCK!