Various Photography Featured Decks of the Day by Tim Quirey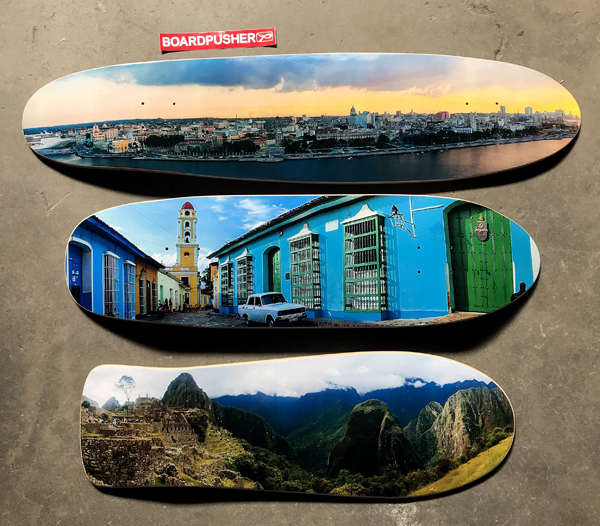 Tim Quirey used a few of our different skateboard shape options when creating today's BoardPusher.com Featured Decks from photographs of his world travels. Tim uploaded his photos onto our longboard, punk nose, and old school shapes. We would tell you where to find more of his photography, but Tim admitted to us "I am pretty low tech. I just enjoy taking photos. Us Australians enjoy to travel… Turkey, Tunisia, Egypt and Dubai" etc.
Choose from several different shapes to create your truly one of a kind custom skateboard deck at BoardPusher.com.