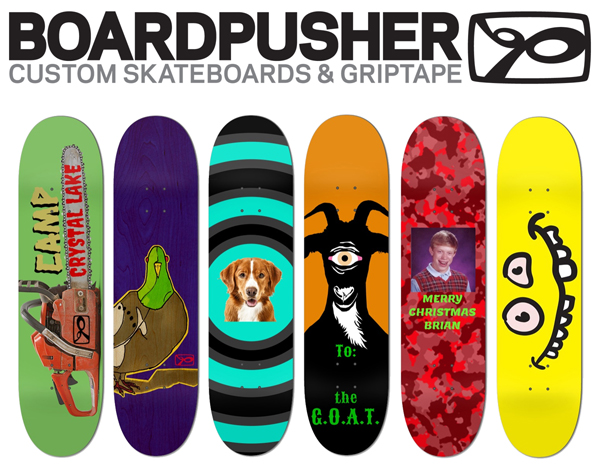 BoardPusher.com makes it easy to create a unique skateboard graphic that looks great even if you aren't a professional designer. Choose from hundreds of pre-designed backgrounds that you can add your own image or even several photos to and you'll have a one of a kind skateboard gift that your loved one will always remember. Use our text generator to select different fonts and colors to add the recipient's name or create a personalized message.
We have different background bases to select from as well: a natural background for a raw organic look, full color for a bright and vibrant finish, and a silver base that adds a shiny metallic sheen to your graphic. The possibilities are endless, so have fun with it. Check out the video below to see just how simple it can be.
You can browse all of the available backgrounds by opening up the BoardPusher.com designer and the designs will appear below the skateboard preview.
Share your design by tagging @boardpusher or #BoardPusher