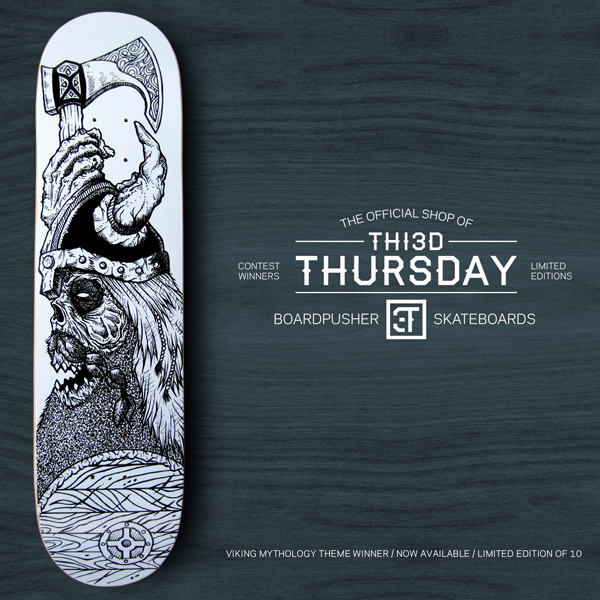 Congratulations Alexis Salvador
The winner of the "Viking Mythology" THI3D THURSDAY Skateboard Design Contest is "The Last Viking" designed by Peruvian artist Alexis Salvador. In searching for his own way of expressing his art he found it among zombies, creatures & monsters, freaks characters and Peruvian ancestors. Check out more of Alexis's artwork at www.mylifeisinfected.tumblr.com.
"The Last Viking" is now available alongside other winners in the BoardPusher THI3D THURSDAY shop where a limited edition of 10 boards with this graphic are now available.