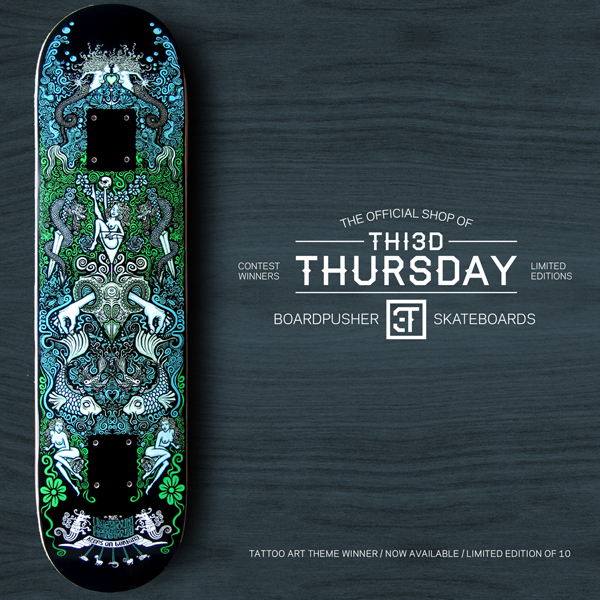 Congratulations Tim Naish
The winner of the "Tattoo Art" THI3D THURSDAY Skateboard Design Contest is "Love is in La Mer" designed by UK based artist Tim Naish. Check out more of Tim's artwork at www.timnaish.co.uk.
"Love is in La Mer" is now available alongside other winners in the BoardPusher THI3D THURSDAY shop where a limited edition of 10 boards with this graphic are now available.