THI3D THURSDAY Skateboard Design Contest: The YETI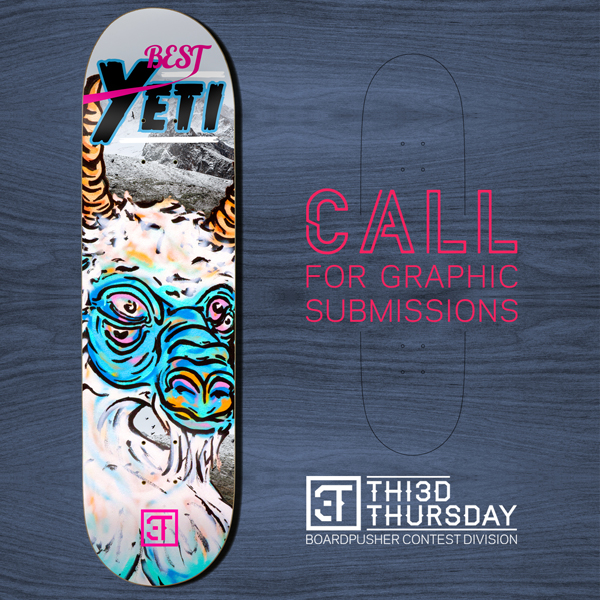 We're entering the dead of winter, but we don't want that to get you down. Stay warm by getting those creative juices flowing and unleashing your inner beast. For January we want to see who can come up with the best Yeti skateboard graphic. Scour the snowy forests, frozen tundras, and cavernous mountains of your mind to find that sick abominable snowman design that belongs with the rest of the BoardPusher THI3D THURSDAY Winners. For full contest rules, and details on how to enter your design, go to BoardPusher.com/contest.
All entries must be received by Thursday, January 15th. As always, what's up for grabs is your graphic printed on a skateboard, $100, and a Sk8ology.com Deck Display for you to show off your winning deck. Your design will also be featured in the BoardPusher THI3D THURSDAY shop, and a limited run of 10 decks with your graphic on it available to the public.