THI3D THURSDAY Skateboard Design Contest: The Mountains are Calling w/ Guest Judge JOHN FELLOWS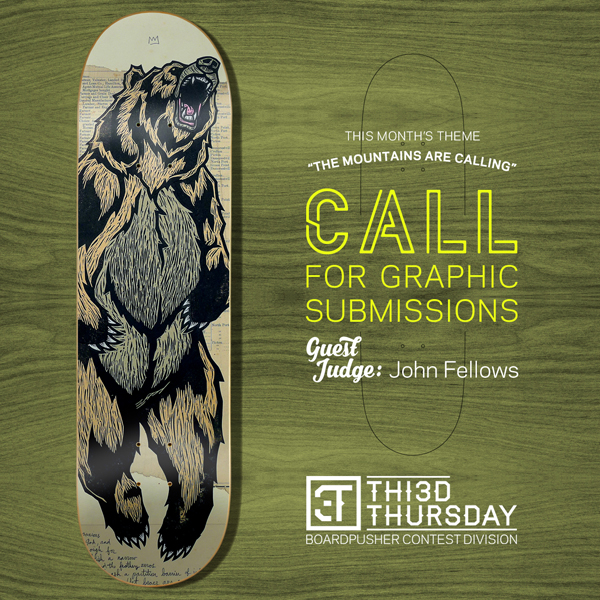 Our days couldn't be sunnier with John Fellows judging this month's THI3D THURSDAY Skateboard Design Contest. While John is an accomplished gallery artist, as well as a contributor to Element and Mob Skateboards, his work spans several industries from skateboarding to skis, tees, food trucks, and everything in between. His art of storytelling has a folk feel and a sense of adventure that invites you to be a part of the journey. Coupled with a unique style that includes printmaking, paper cutting and matched with found objects, you can easily spot art and graphics created by John. We always get inspired when seeing his work which is why we asked him to curate this month's THI3D THURSDAY Contest.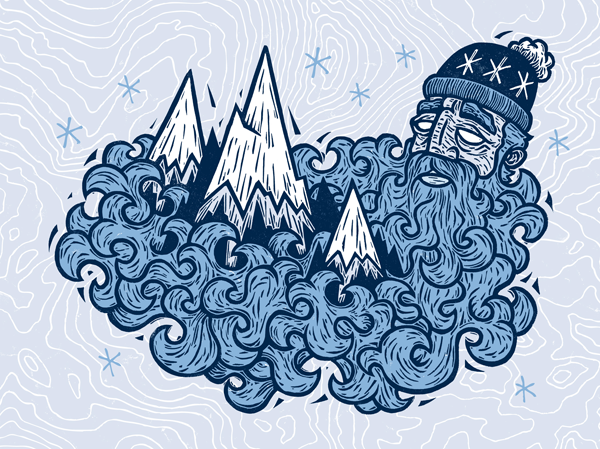 We got the opportunity to talk to John about his creative genesis and process as well as seek some advice for all of you contest contributors.
Any insight as to how you created such a unique visual voice?
"I always loved drawing ever since I was a kid, but I was a control freak. If what I was drawing didn't look exactly like what I was looking at I would get angry. When I started doing linoleum block carving it broke me out of the control freak mentality because no matter what my initial sketch looked like, the finished carving would look totally different. All of the "detail" in my work comes out during the carving process."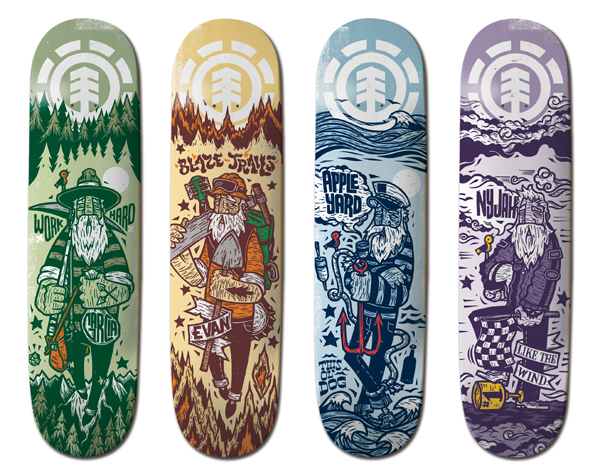 Besides your obvious drive to create, what fuels the fire?
"Actually one of the biggest things that drives me to create is when I see new artwork by friends such as Jaime Molina. Everything I see him create these days makes me want to get in the studio and work even harder. I'm sure I will see some designs in this contest that will inspire me to make new work."
With such a strong hand done presence in your work any tips for how you digitize your graphics?
"If I just need to scan a piece of artwork I use Photoshop and then just adjust the levels to try and get the scanned file as close to the original as I can. If I am creating skate decks, t-shirts, posters, stickers, etc I'll scan the finished carving and add all the color on the computer using Adobe Illustrator. "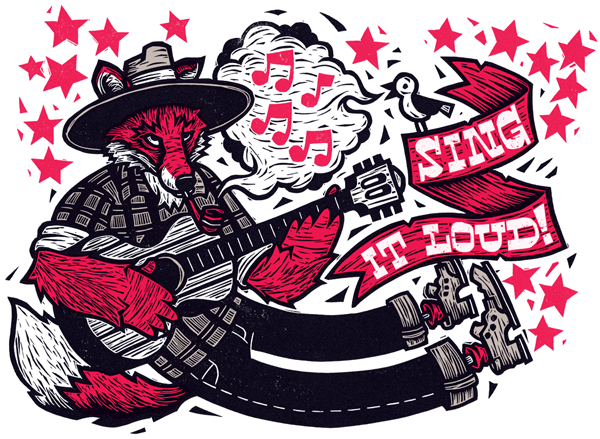 Do you approach making graphics differently from your gallery art?
"I definitely approach my artwork and graphic work differently. My artwork is pretty much completely done by hand, from the initial sketch to carving and then printing the block with a wooden spoon. But whenever I do graphic work I use a high res scan of the carved illustration (or I will vectorize the print) and then add all the color on the computer."
Since you will be picking this month's winner, any tips on what you are going to look for in graphics?
"I think I will be looking for originality and character. Don't try and copy someone else's style or look. Just make something cool that you and your buddies would like. Just find your own voice and it will look good."
To enter your interpretation of John's theme  "The Mountains Are Calling" go to BoardPusher.com/contest to submit your graphics and good luck!