THI3D THURSDAY Skateboard Design Contest: DEATH STICK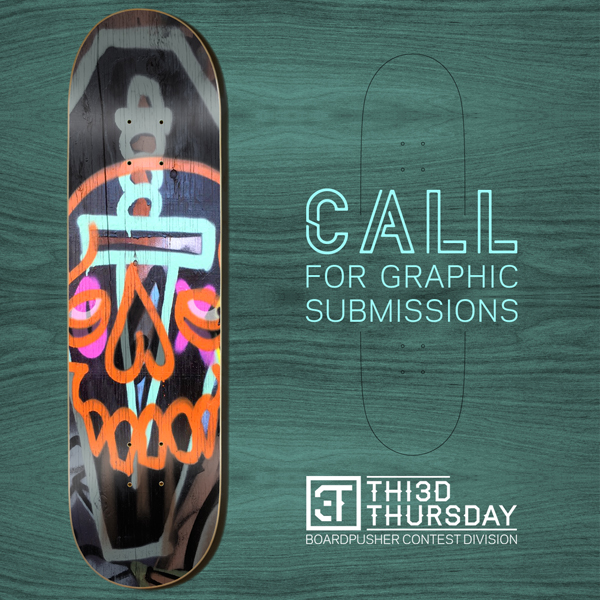 It may be the middle of winter, but we're still riding our DEATH STICK around to see if the pool is dry from the snow yet or bundling up to look for new spots. For the February THI3D THURSDAY we need your help in figuring out what that DEATH STICK graphic should look like. This is an open theme, so go for that classic skateboard graphic or come up with a newfangled modern design, just create something sick and original and submit it to us. For full contest rules, and details on how to enter your design, go to BoardPusher.com/contest.
All entries must be received by Thursday, February 18th. As always, what's up for grabs is your graphic printed on a skateboard, $100, and a Sk8ology.com Deck Display for you to show off your winning deck. Your design will also be featured in the BoardPusher THI3D THURSDAY shop where a limited run of 10 decks with your graphic will be available to the public.