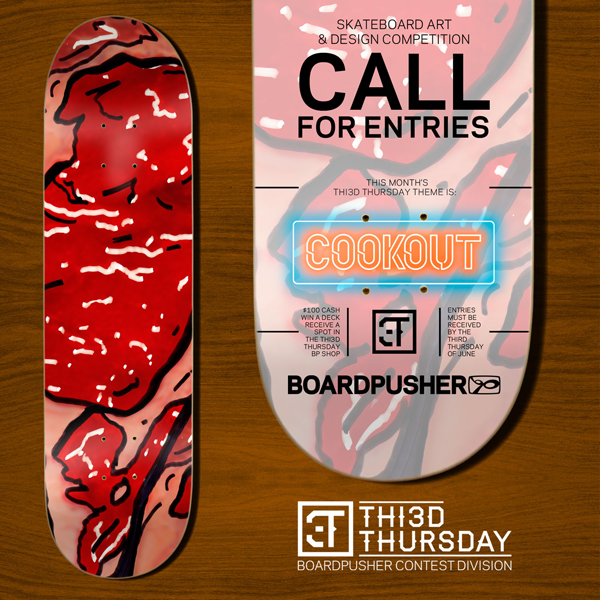 THI3D THURSDAY: COOKOUT
It's that time of year to start firing up the grill next to a (hopefully empty) pool and get to feasting. We would like to see you turn those hunger pangs into skateboard graphics for the June THI3D THURSDAY Skateboard Design Contest: COOKOUT. Just so we don't end up with a bunch of hotdog graphics, we're going to go ahead and allow you to use any shape deck and open the design possibilities to anything edible, just turn those skateboards into food.
All entries must be received by Thursday, June 19th. What's up for grabs is your graphic printed on a skateboard, $100, your design will be featured in the BoardPusher THI3D THURSDAY shop, and a limited run of 10 decks with your graphic on it available to the public. See past winners here. Check out the BoardPusher.com Contest Division to get started on uploading your entry. For full contest rules and detailed instructions on how to enter head over to www.BoardPusher.com/contest. GOOD LUCK!