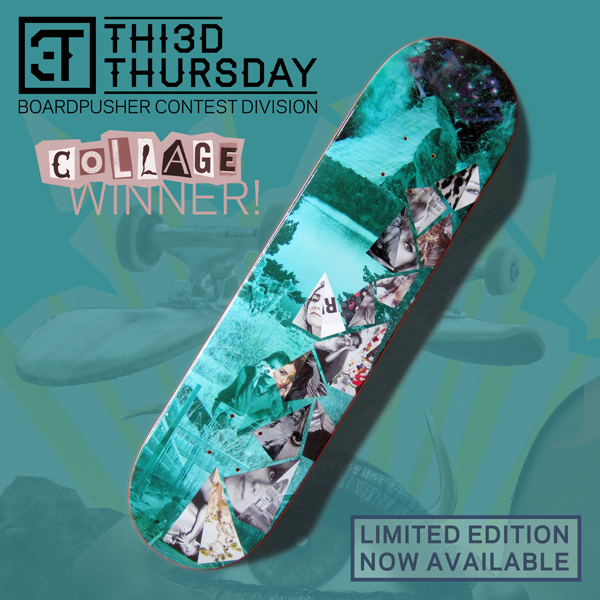 Congratulations Jordan Brown
The winner for the Collage THI3D THURSDAY Skateboard Design Contest is "Raid Collage" designed by Jordan Brown. The graphic "shows a freedom that we all work and play hard for, from the bottom to the top." Jordan will be receiving a skateboard with his design printed on it, $100, and "Raid Collage" is now featured alongside other winners in the BoardPusher THI3D THURSDAY shop where a limited edition of 10 boards with this graphic will be available.
Since we asked for a technique rather than a theme, the collage contest was definitely a more difficult challenge, but you all tackled it with style and made the decision tough on us, once again. There's still time to enter the latest THI3D THURSDAY contest, currently going on at www.BoardPusher.com/contest. This month we're giving you a bigger canvas and calling to all of the cruisers and bombers out there to design a longboard or pintail deck with the theme DEATH RACE. The deadline for entries is September 19th.