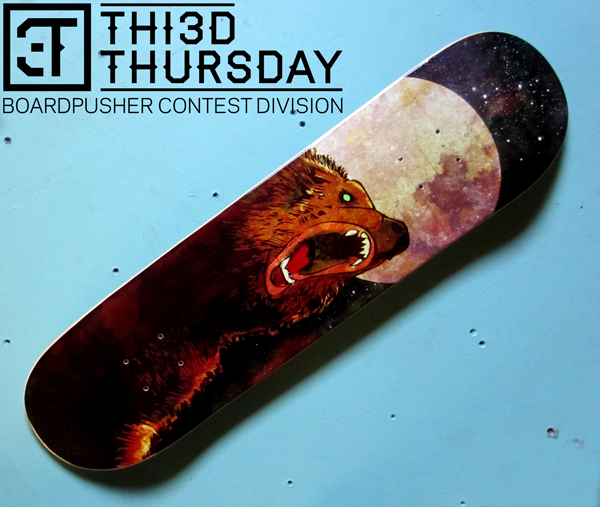 Congratulations Michael Startzman
This month's BoardPusher.com THI3D THURSDAY winner for the "Natural" theme is "The Hunter" by Michael Startzman. Michael's prizes include this skateboard deck with his winning graphic, as well as $100. "The Hunter" will also be the first board featured in the BoardPusher THI3D THURSDAY shop where a limited edition of 10 boards with this design will be available. If you would like to see more of Michael's work then head over to www.MichaelStartzman.com.
You all made the decision very tough on us and we encourage you to enter each month as there were quite a few stunning graphics that we received. Can't wait to see what comes up for this month's contest, FRESH TO DEATH. Enter at www.boardpusher.com/contest. You have until May 17th to get your entries in.