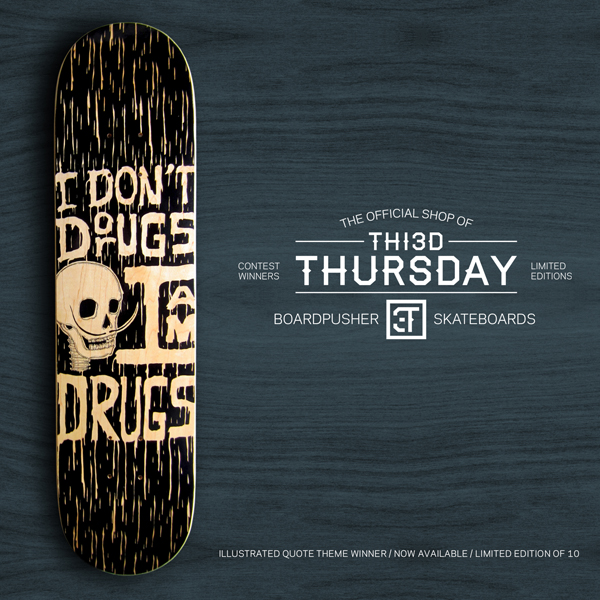 CONGRATULATIONS SO CHAU YIN
The BoardPusher.com THI3D THURSDAY "Illustrated Quote" Skateboard Design Contest winner is the Salvador Dali inspired "I don't do drugs, I am drugs." Winning designer, Chinese artist So Chau Yin, applies a skateboarding interpretation to the graphic, "the design is about when you are a skateboarder, you may make a bad impression on others. But in fact you are not doing something as wrong as taking drug[s], you are achieving something and being your own drug." So Chau Yin will be receiving this deck along with a check for $100.
"I AM DRUGS" is available alongside other winners at BoardPusher.com/THIRDTHURSDAY where a limited edition of 10 boards with this graphic are now available.