THI3D THURSDAY Death Stick Winner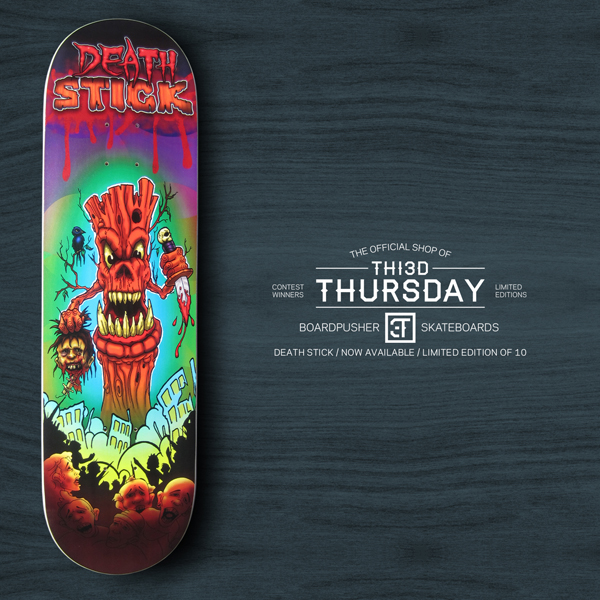 Congratulations
John "JD" Davis!
The winner of the BoardPusher.com DEATH STICK  THI3D THURSDAY Skateboard Design Contest is the "Stick of Death" graphic by John "JD" Davis. JD is a tattoo artist based out of Richmond, VA and you can check out his portfolio at East End Dermagraphics.
JD will be receiving this winning skateboard along with $100.  A limited run of "Stick of Death" decks are now available here.