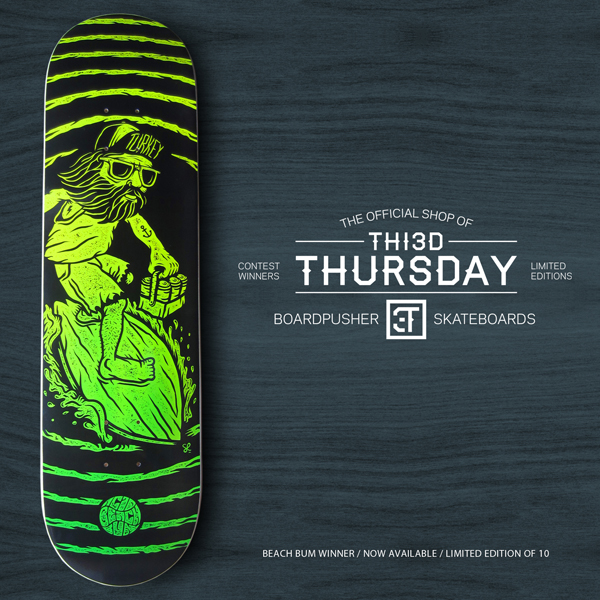 Congratulations
Santiago Lissarrague!
Argentinian artist Santiago Lissarruge has won the BoardPusher.com THI3D THURSDAY Beach Bum Design Contest with "Acid Beach Bum". The graphic "is about an old school skate n'surf rebel bum from the 70s/California scene." Santiago created the design by starting with pencil and paper sketches that he scanned and worked on in Illustrator with a digital Wacom tablet before adding color and finishing touches in Photoshop. More detailed shots from the process were covered in AdWeek Talent Gallery here. You can see some more of Santiago's skateboard artwork, including some hand drawn paint marker tributes to Jim Phillips and Ed Roth, at www.behance.net/santilissarrague.
Santiago will be receiving a skateboard with his winning design and $100. A limited run of 10 "Acid Beach Bum" decks are now available alongside other winners at www.BoardPusher.com/THIRDTHURSDAY.