THE CROW CALLER by IISAKKI HAAPALEHTO for EYESACK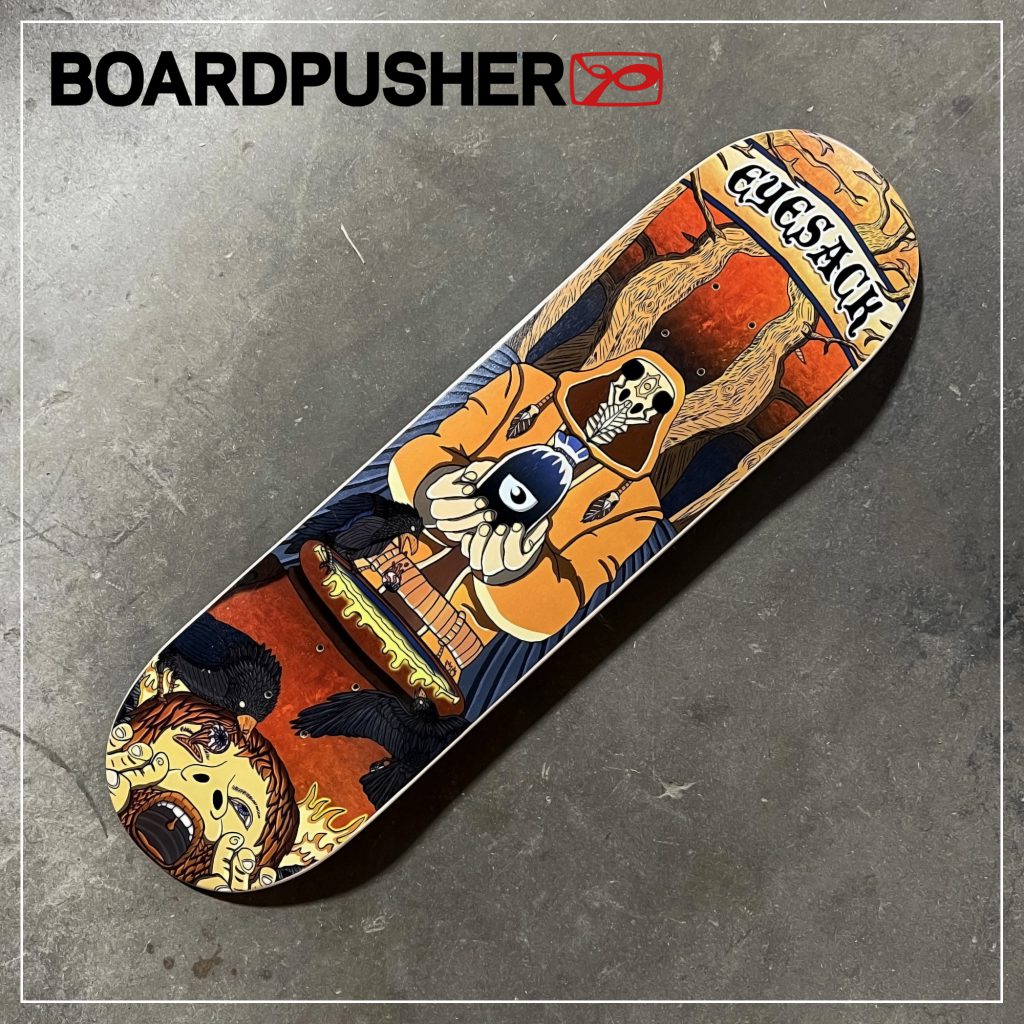 Greetings from Finland! This week's Featured Deck, The Crow Caller, was created by Finnish artist Iisakki Haapalehto. It's the first of his skateboard graphics from his burgeoning shop over at BoardPusher.com/Eyesack. Pick up his designs on your favorite shape over there and keep up with Iisakki at eyesack.art and on Instagram @eyesack_illustrations.
We ship all across the globe, so anyone around the world can become a custom skateboard artist at BoardPusher.com.