Sunshine Canteen Shop: Skateboard Graphics Created by Christie Russert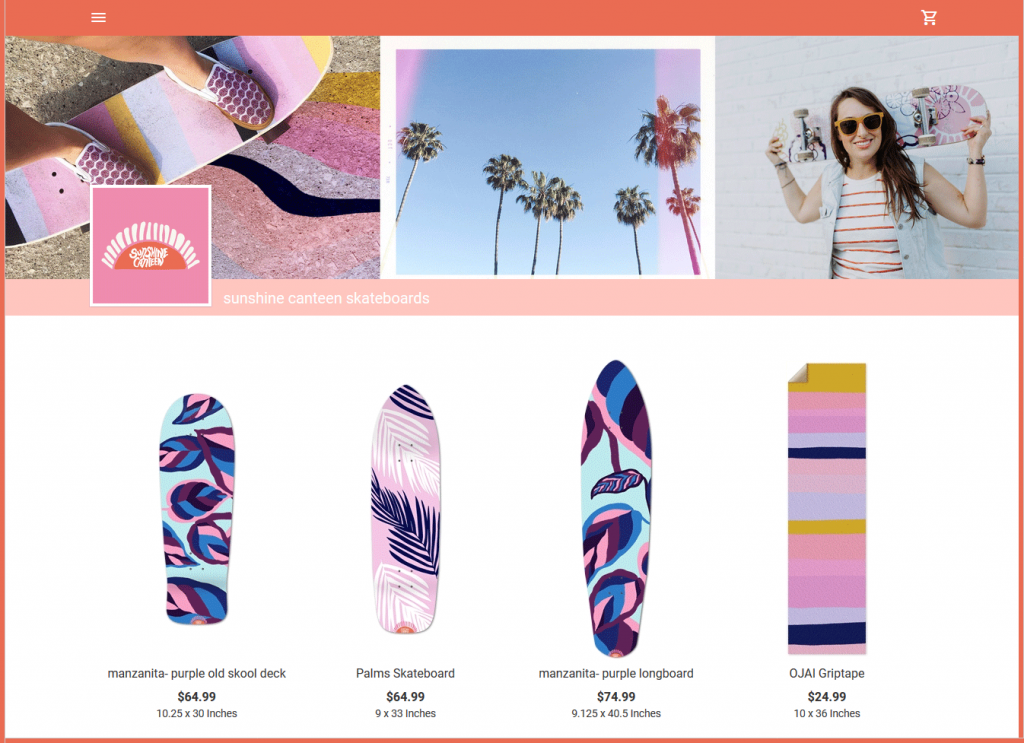 Christie Russert is an illustrator/surface designer who blends vibrant abstract patterns and landscapes that have a 70's west coast vibe. Check out her BoardPusher.com shop Sunshine Canteen, which is all about embracing a "sunshine state of mind" where ever you may be, at BoardPusher.com/sunshinecanteen.
Head to BoardPusher.com/shop to browse all of our shops with skateboard graphics created by independent artists.