Star Wars Day Featured Decks by Heels & Zimerman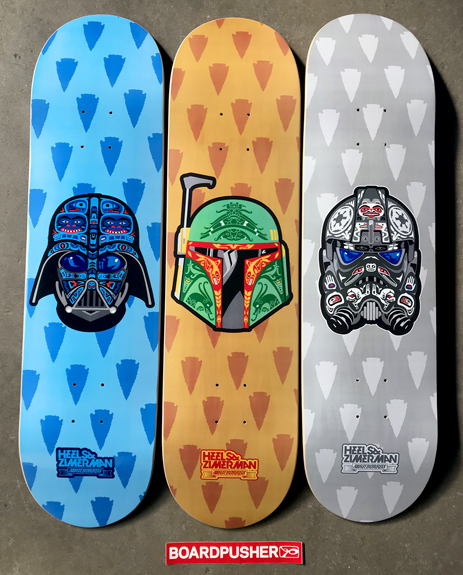 It's May the 4th, so for Star Wars Day we wanted to celebrate with these BoardPusher.com Featured Decks created by Heels & Zimerman. "CHIEF", "BRAVE", and "TOMAHAWK" are all available at BoardPusher.com/shop/hzskateboards. Check out some past Star Wars inspired Featured Decks here.
Use your original fan art to create a custom skateboard graphic at BoardPusher.com.