Small Business Saturday: $10 off Shop Decks and Custom Backgrounds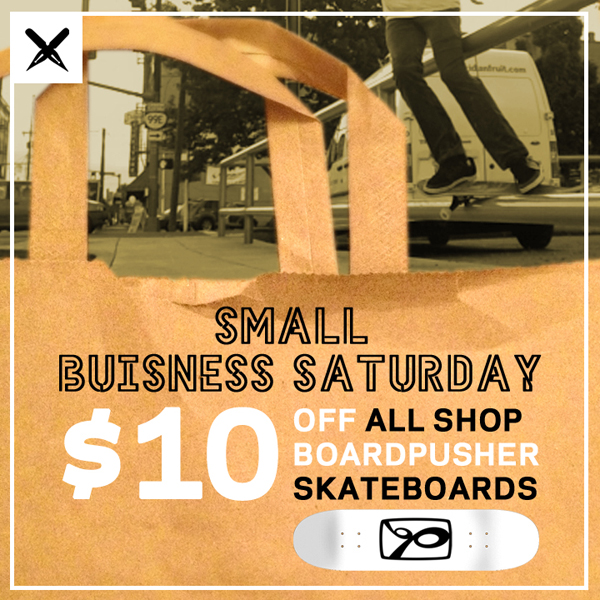 Small Business Saturday Sale
You may not be aware, but hundreds of talented independent artists have shops on BoardPusher.com selling their one of a kind, original skateboard graphics. To celebrate Small Business Saturday, we are offering $10 off any deck from one of these shops. Just enter the coupon code SMALLBIZ during checkout to get $10 off a shop deck order. Browse through thousands of boards at www.BoardPusher.com/shop, do a search for a specific subject matter, or get truly local by searching for a shop owned by an artist in your area.
Some of these artists have also uploaded their graphics into our deck designer so that you can completely customize their designs by adding your own text or images to one of these backgrounds. Normally, a custom artist background is $10 extra, but today they are FREE for you to customize (don't worry, shop owners, we are picking up the tab). Once again, just enter SMALLBIZ during checkout to get $10 off.
Show some love to your favorite skateboard graphic designer and have a happy holiday!