Sketbort! Shop Decks: Skateboard Graphics Created by Evan Mitchell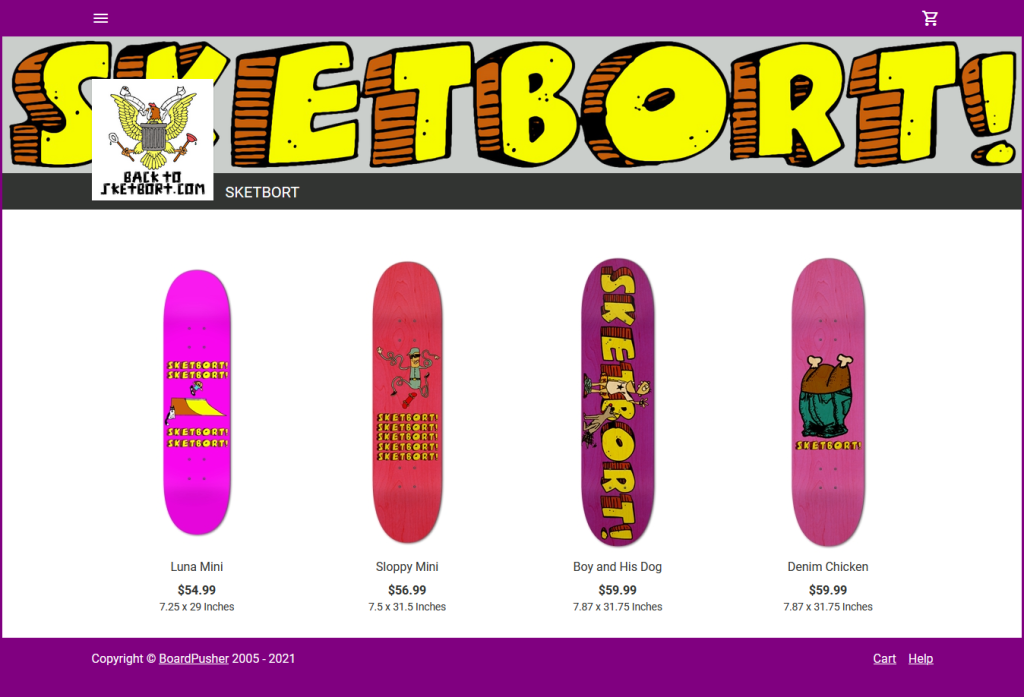 In an effort to bring a skatepark to his community, this week's Featured Deck artist, Evan Mitchell, is committed to contributing sales of his custom SKETBORTs to the park's installation. If you want to help Evan and the folks in Taylorville, Ill. or you just want a fun graphic to rip, pick one of Evan's decks up for yourself at BoardPusher.com/SKETBORT.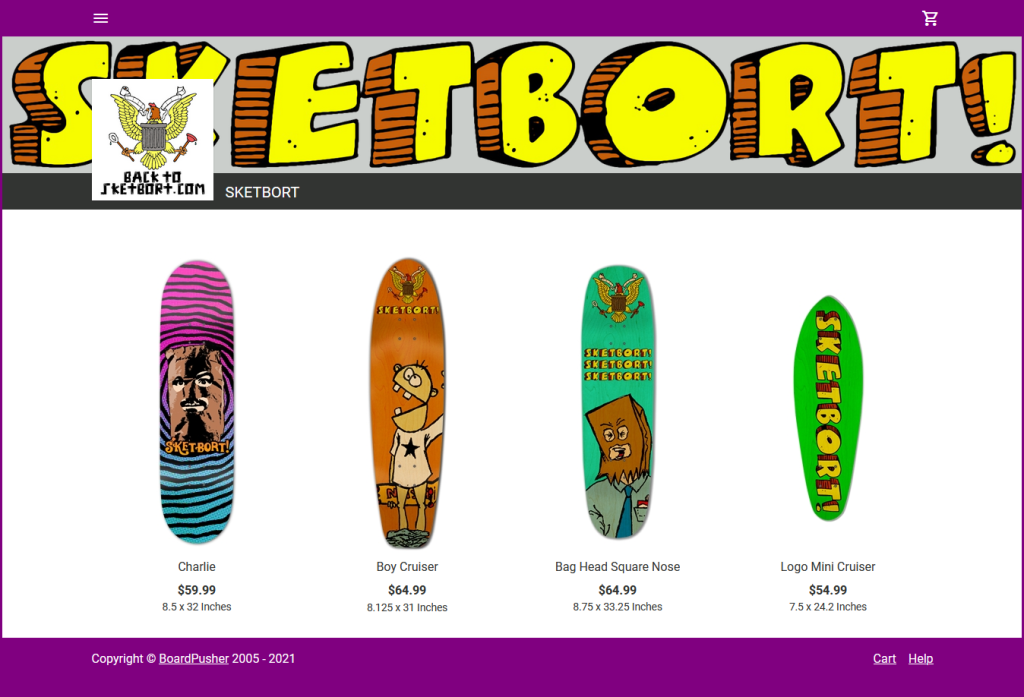 If you would like to get your own BoardPusher.com/shop started find out how at BoardPusher.com/help/#shops and email any questions to info@boardpusher.com.