Skate It or Hang It! Skateboard Wall Hangers Now Available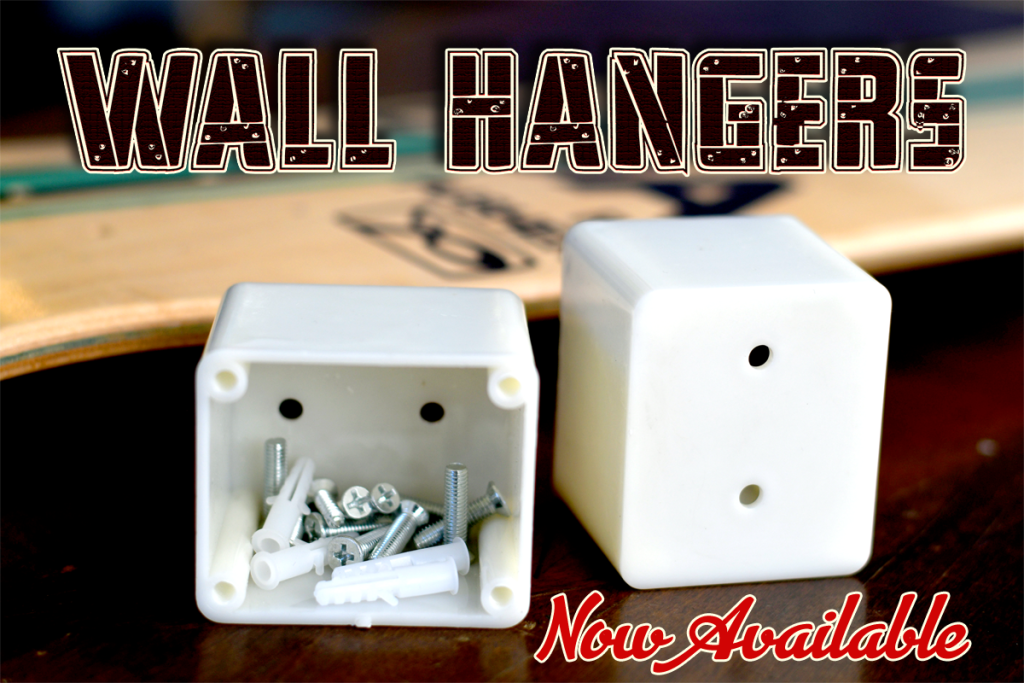 Hang your custom skateboard deck as a work of art! Now when you design your own skateboard at BoardPusher.com click FINISH and you will see a button to Add Wall Hangers to your cart for $15. They come with 2 hangers plus all the hardware you need (screws, anchors, etc.) to vertically or horizontally show off your design in your home, business, studio, wherever. Your graphic will still be pressed on a pro-quality Canadian Maple deck if you want to skate it then hang it or pull it off the wall in case of a session emergency.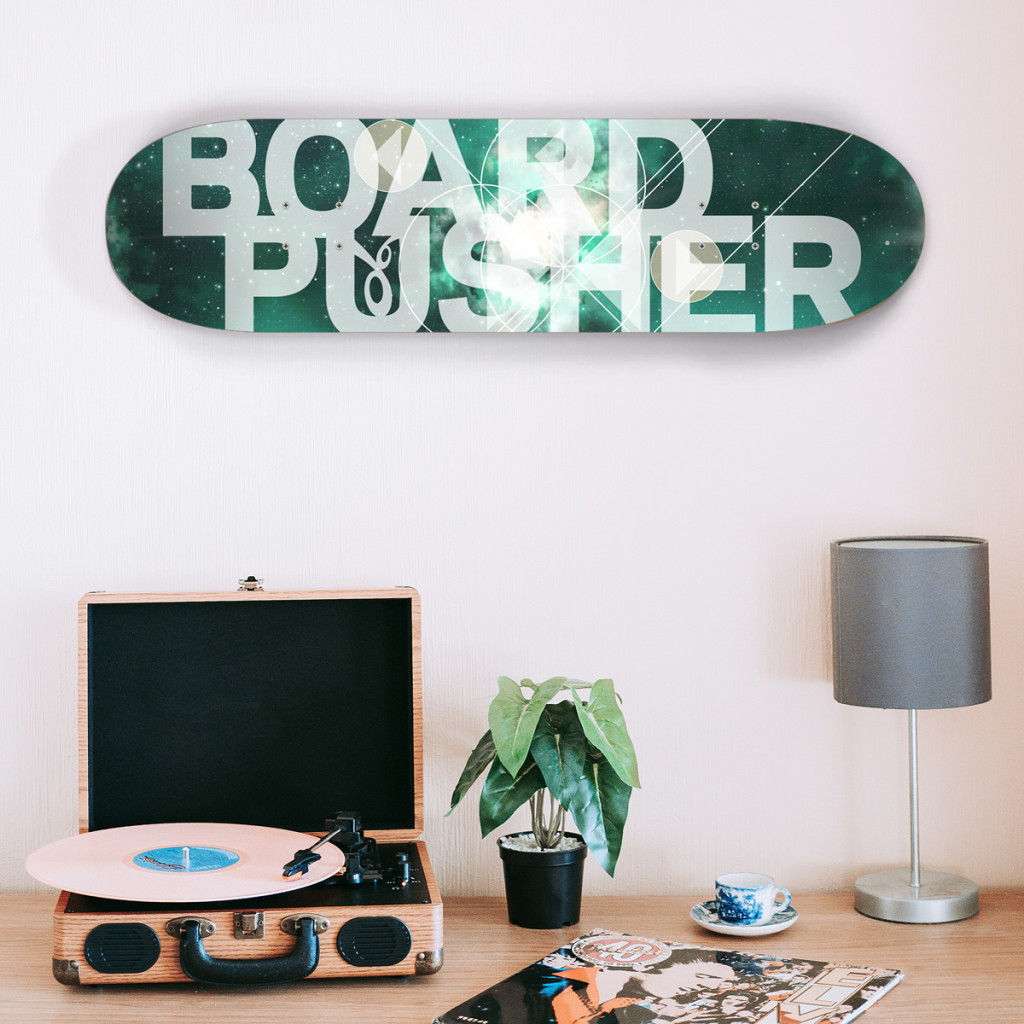 Don't forget that you can browse thousands of skateboard graphics from independent artists and still add the hangers if you would rather have one of their designs adorn your wall.