PRESSURE by SHAKERRA MONÉT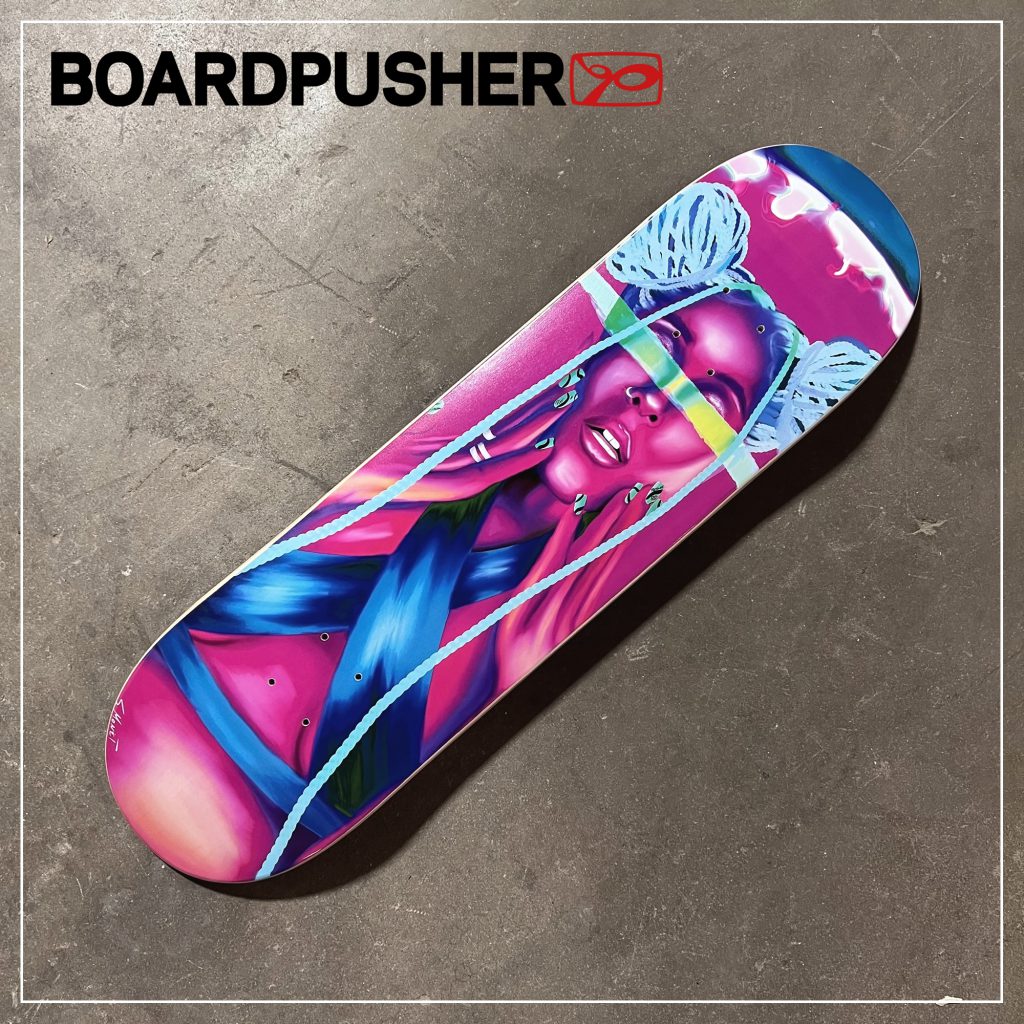 Shakerra Monét designed this BoardPusher.com Featured Deck in Procreate on IPad w/ Apple Pencil. Creating in both digital and physical art "with her recent work, Monét tries to capture the essence of candid photos of a vast variety of individuals. Monét has added a unique aesthetic to all of her portraits by crossing out the eyes, creating a conversation and having the viewer look at the image as a whole. Overall, Monét wants her work to capture the essence of body positivity, representation of the LGBTQIA+ community, and most of all, highlighting black and brown individuals." Purchase prints and limited edition custom skateboard decks from Shakerra at smonet.co and follow her on Instagram @s.monet.
Create custom skateboard graphics using your favorite medium at BoardPusher.com. Follow us @boardpusher to see some of our favorite unique deck designs.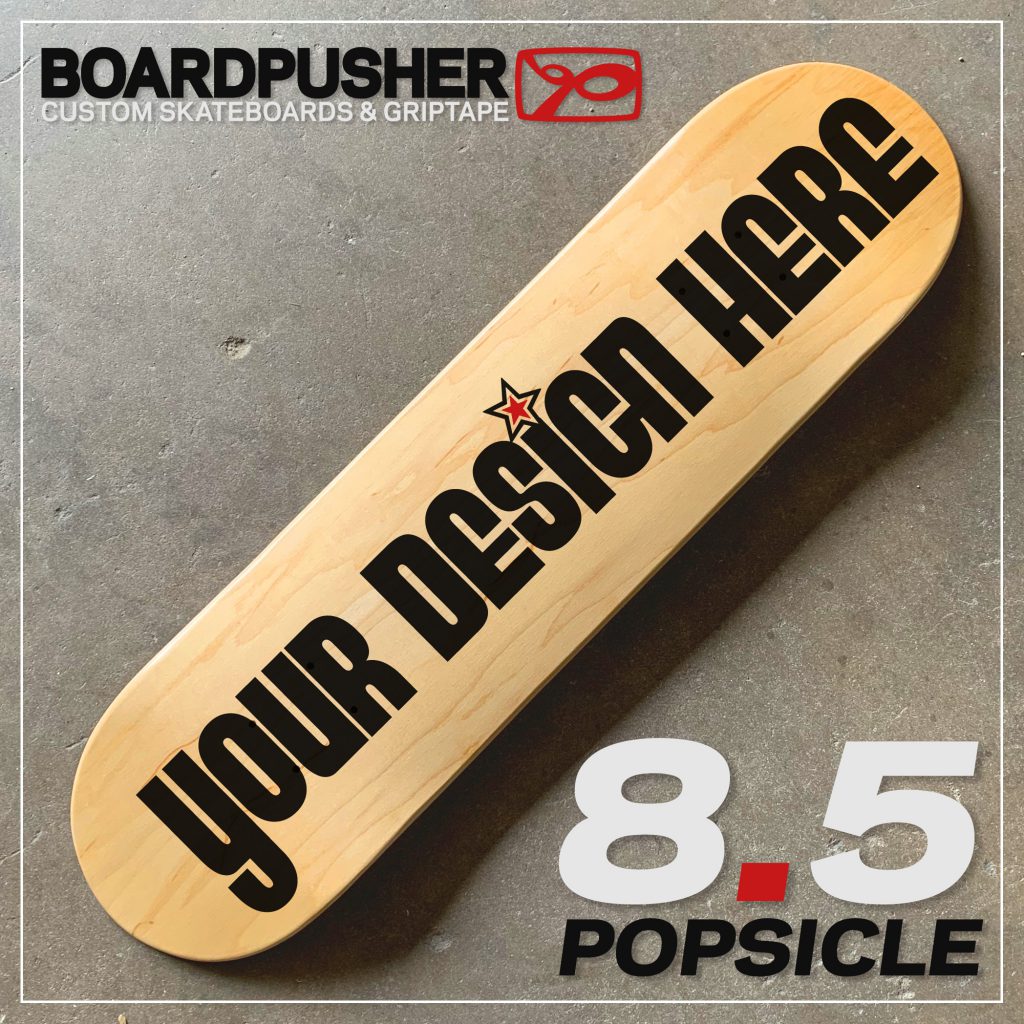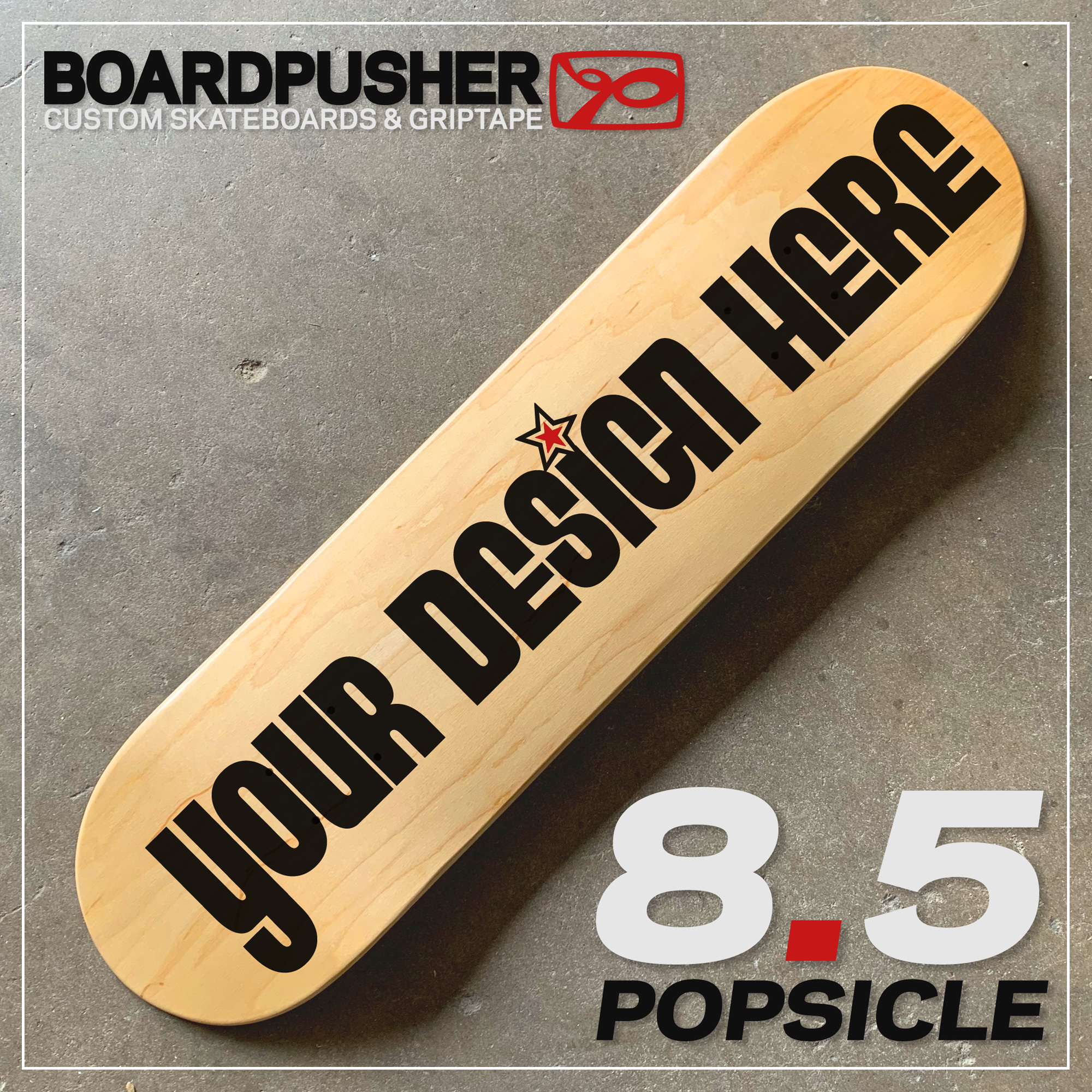 Design your own custom skateboard on an 8-1/2 popsicle deck just like Shakerra at BoardPusher.com.