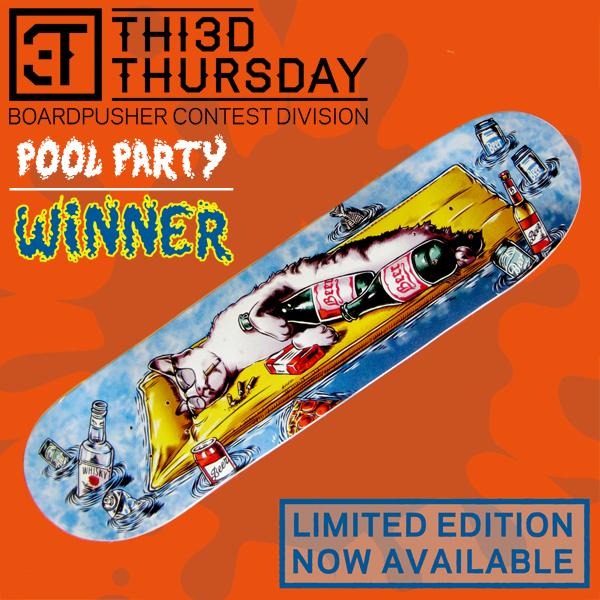 Congratulations Daniel Hatcher
The winner for the POOL PARTY! themed THI3D THURSDAY Skateboard Design Contest is "Pool Cat" designed by Daniel Hatcher. We're really hoping that this wasn't a case of art imitating life. Regardless of how Daniel came up with this idea, he will be receiving his winning graphic along with $100. "Pool Cat" is now featured alongside other winners in the BoardPusher THI3D THURSDAY shop where a limited edition of 10 boards with this design will be available.
Thanks for the insight of how you guys like to party at the pool, we enjoyed going through all of your entries. The latest THI3D THURSDAY contest is currently going on at www.BoardPusher.com/contest. This month we're asking you to get crafty and come up with a collage graphic. The deadline for entries is August 15th.