New Updated Skateboard Deck Designer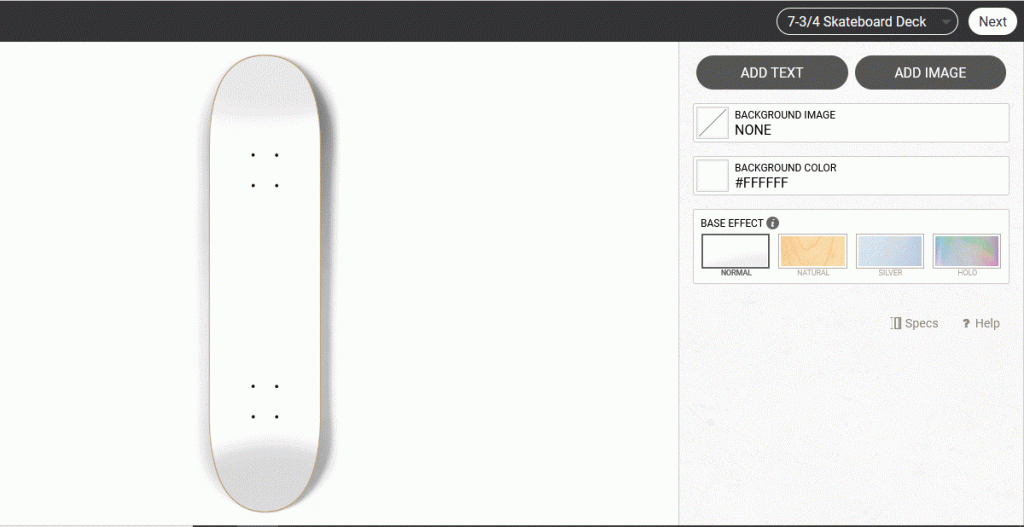 The *NEW* BoardPusher Deck Designer is LIVE! We've worked tirelessly to make this the most user-friendly way to create a custom skateboard yet! What's more, it is completely mobile-friendly, so those of you designing using your phones and tablets will have an easier process, too.
New features include a search bar for background graphics, deck specs & dimensions viewable inside the designer, advanced color wheels, and much more. Give designing a custom skateboard graphic with our new designer a try here.
So start designing & get ready for our Black Friday – Cyber Monday sales coming soon.