NEW SKATEBOARD DECK SHAPE: RETRO ROCKET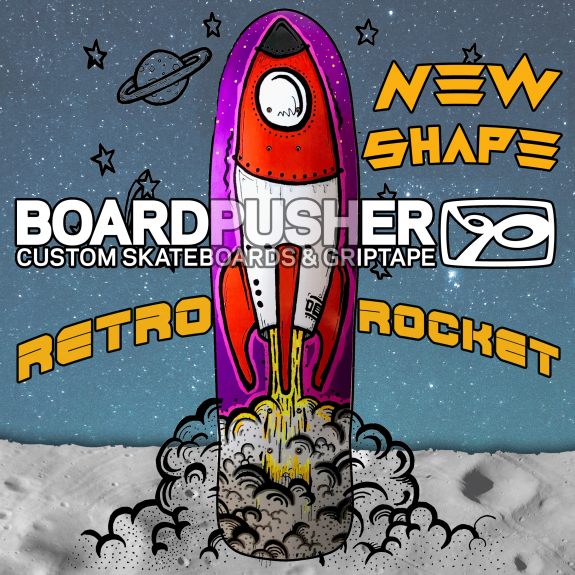 We've got a blast from the past for all you 80s kids, or even the new school skaters with old souls. Introducing the RETRO ROCKET, the newest deck from BoardPusher.com. It's a classic shape with a fresh take and available NOW for you to customize with your own graphic.
At 8 1/2 inches wide and 32 1/4 inches long, the Retro Rocket has the versatility of a popsicle deck, but with a less prominent nose, a curvy body, and a big ol' whale tale, it's got the stylish look of an old school board.
Download the Retro Rocket template here or start designing NOW in the BoardPusher.com Deck Designer.