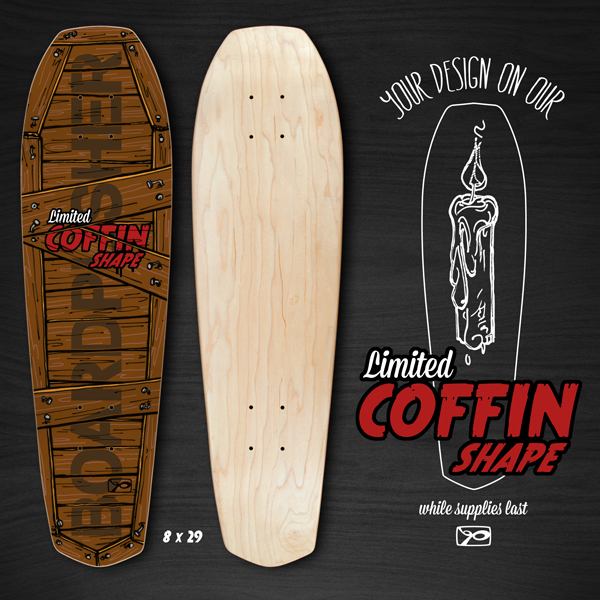 Limited Coffin Shape
Design your own skateboard graphics on the newest BoardPusher.com limited deck shape. This 8 inch x 29 inch Coffin shape deck has a unique look that lends itself to some gruesomely awesome graphic possibilities. You can find a template for the Coffin here and then upload your graphic here.
This BoardPusher.com limited deck will only be available while supplies last so, once they're gone, they're gone. Hurry and get started digging yourself up a graphic before this opportunity gets buried.