More Graphics by Brian Allen in the Flyland Designs Shop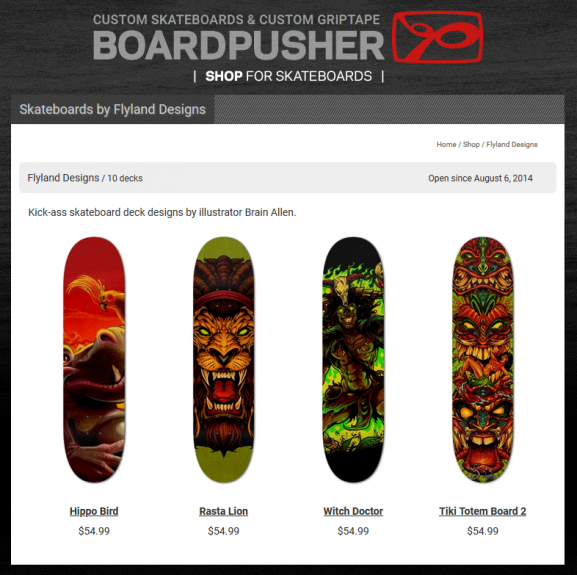 In addition to having a few of his designs available for use as customizable backgrounds here, this week's Featured Deck artist, Brian Allen. also has some other skateboard & griptape graphics up in his shop, Flyland Designs. Head to BoardPusher.com/shop/flylanddesigns and grab one of his creations for yourself.
For info on how you can sell your designs through BoardPusher.com head here and then contact us with any other questions you may have.