MAGANDANG BABAE by CIANNA DALIDA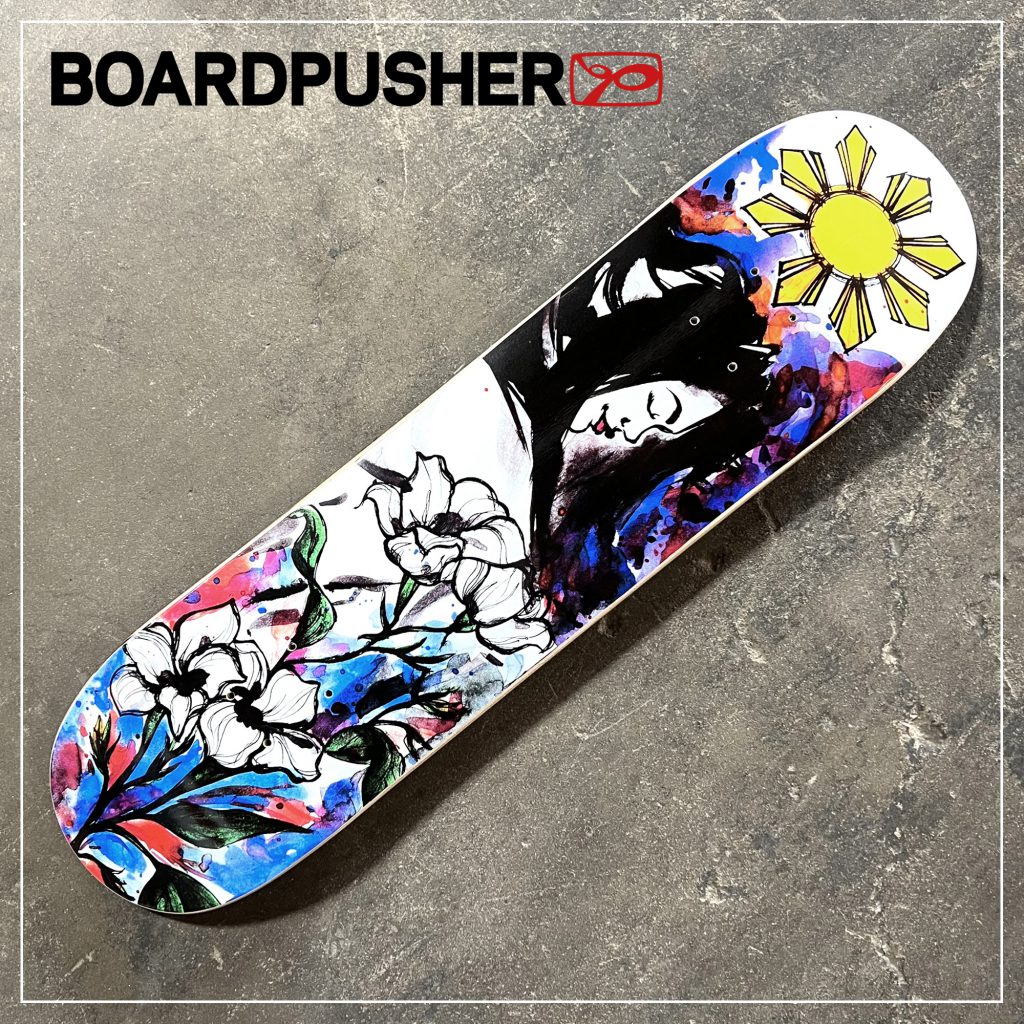 Graphic design student Cianna Dalida created this Featured Deck at BoardPusher Skateboards. When asked about her custom skateboard graphic, she told us, "I've named the design 'magandang babae' which means beautiful girl in Tagalog, the Filipino language. I'm Filipino and all the imagery I added relates to the Philippines; the sun is the Filipino sun from the national flag and the flowers are the Sampaguita or jasmine sambac which is the Philippines national flower." You can follow Cianna on Instagram @cytd7 to see more of her art.
Upload your original artwork to BoardPusher.com to design one-of-a-kind custom skateboards. Follow us @boardpusher to see what more great artists like Cianna are creating with us.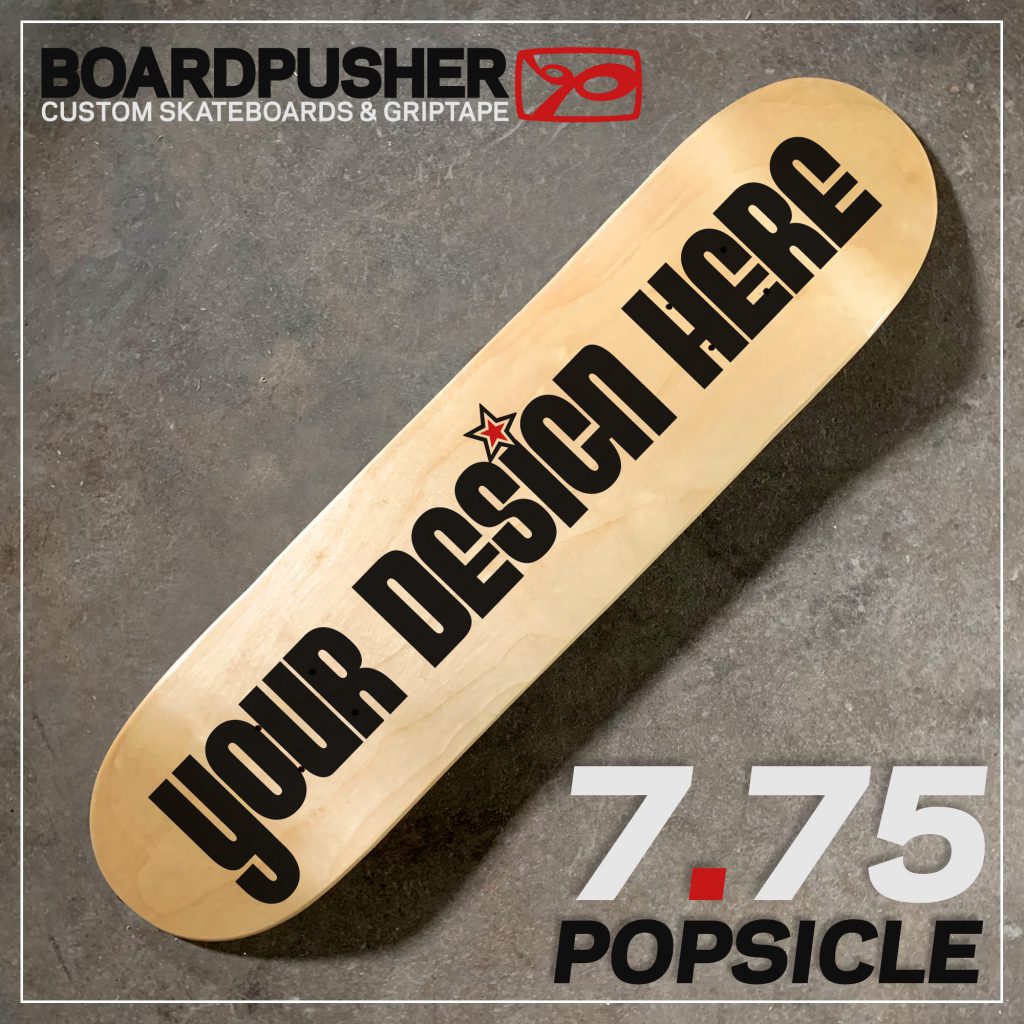 Cianna had her custom skateboard graphic pressed on the 7-3/4″ popsicle deck, and you can too here or browse BoardPusher.com/custom for all of our other skateboard shapes.