LOVE CANDY by ALEXANDER HERNANDEZ / DIG OUT THE SKY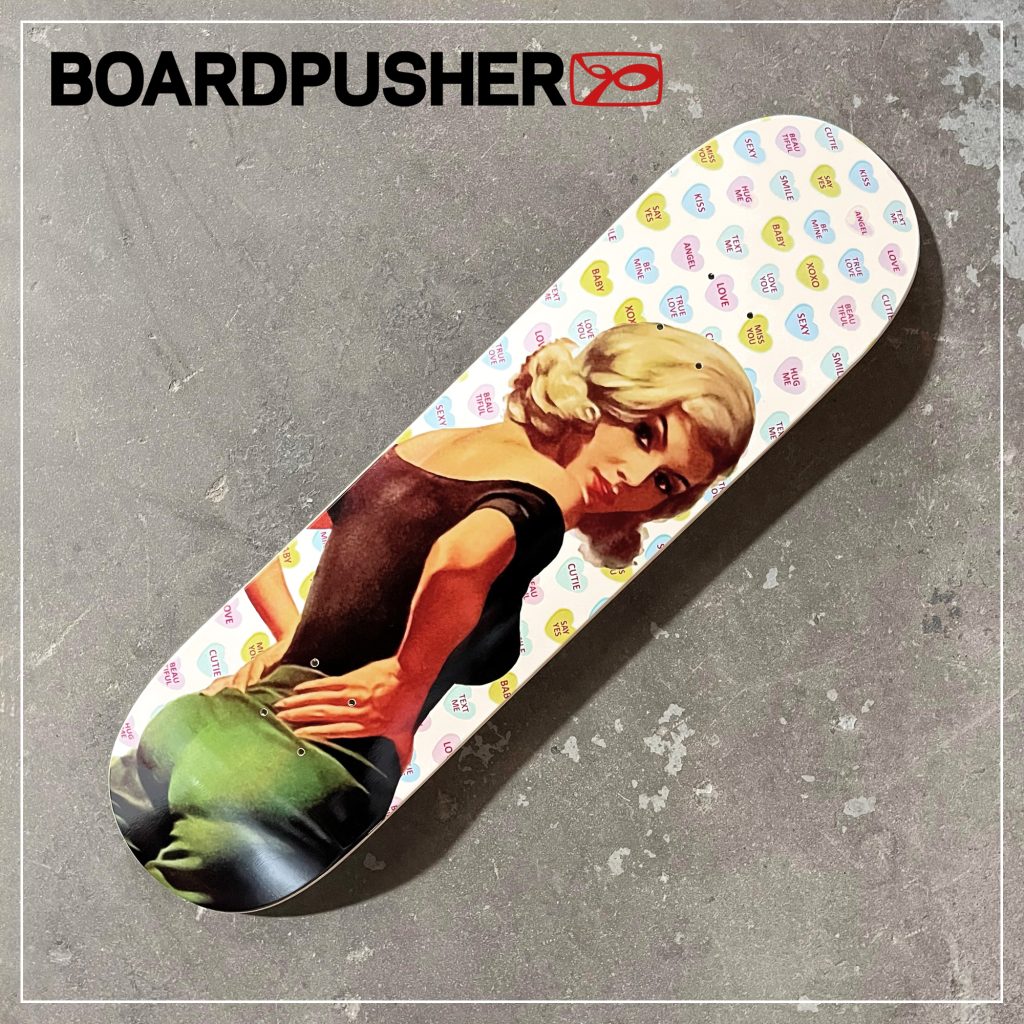 Check out this week's Featured Deck from collage artist Alexander Hernandez, Love Candy. "It is very much inspired by pulp romance novels of the 50's, 60's and 70's and also pinup posters of those eras." Alexander has also started DigOutTheSky Skateboards, which are available at BoardPusher.com/digoutthesky. "My skate decks are created by re-purposing retro photos that aims to create new worlds and explore dreamlike themes." See what else Alexander is up to at digoutthesky.com and follow him on Instagram @digoutthesky and @dotsskateboards.
Open a custom shop at BoardPusher.com where you can sell your own art pressed onto pro-quality skateboard decks.