Karma Ace Shop Decks: Skateboard Graphics Created by Tokyo Artists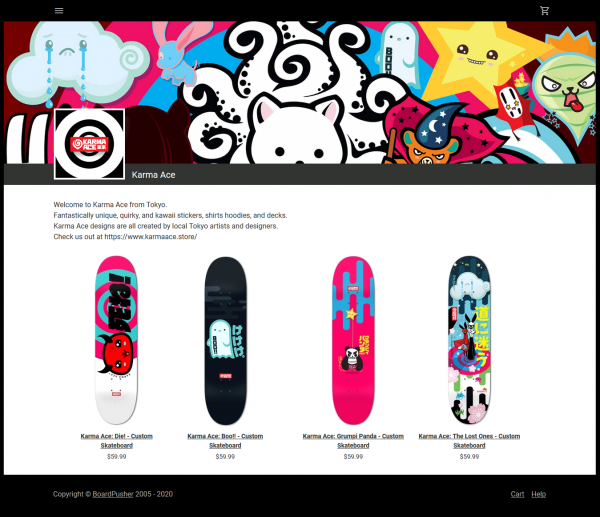 Karma Ace's fantastically unique, quirky, and kawaii original character designs are all created by local Tokyo artists and designers. Browse all of their skateboard graphics at BoardPusher.com/KarmaAce.
Learn more about selling your own skateboard designs through BoardPusher.com by visiting our help section.