#IDSKATETHAT Skateboard Share Giveaway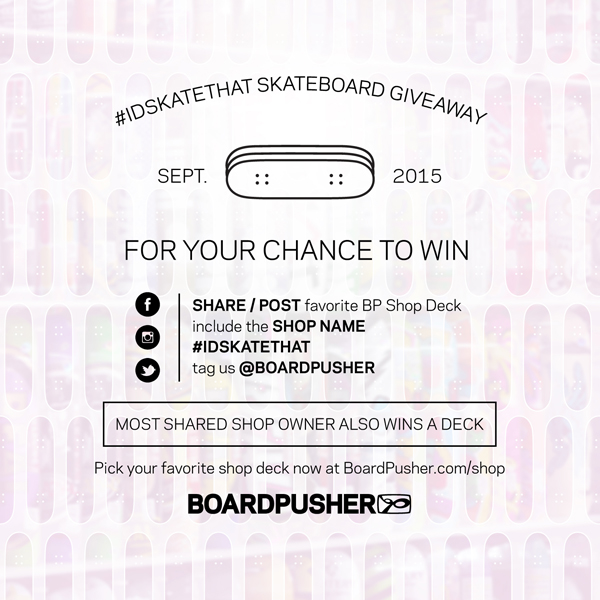 For the rest of September we're giving you the chance to win a free skateboard deck from BoardPusher.com. How to enter: post a link or a screen shot of your favorite shop deck graphic on Facebook, Twitter, or Instagram (or all 3 if you want to raise your chances of winning). Use the hashtag #IDSKATETHAT, tag us @boardpusher (BoardPusher Custom Skateboards on Facebook), and include the name of the shop. Don't have a favorite shop? Well, it's time to browse through hundreds of independent artists' skateboard graphics at www.BoardPusher.com/shop. A winner will be chosen at random after the end of the month.
Are you a shop owner? Get your friends and fans to share your shop with the world because the shop owner who receives the most shares of his or her graphics will also receive a free deck.