HIV3 MYND 10, 11, & 12 by M3ATLOAF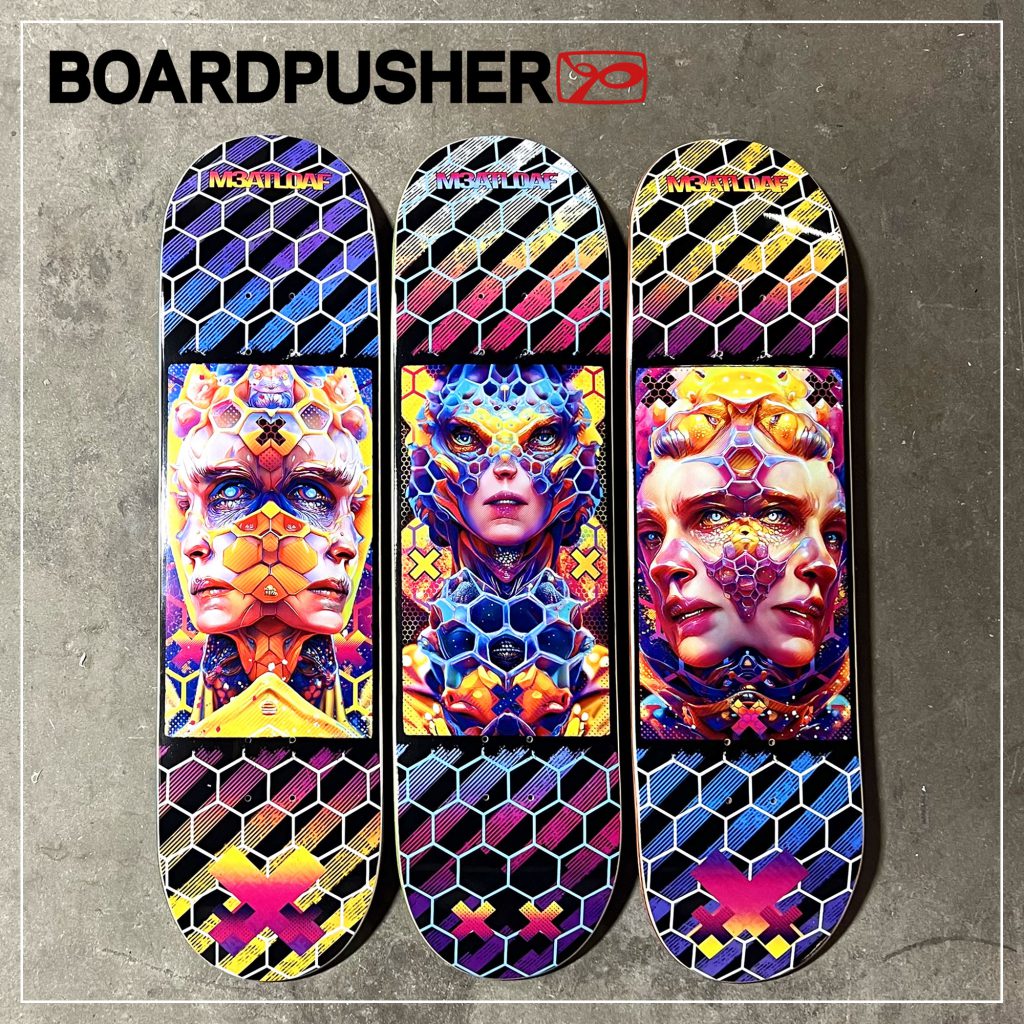 Here are a few Featured Decks from one of M3ATLOAF's several custom skateboard series he's created using BoardPusher Skateboards. "As a digital artist I've always been inspired by the the rebellious energy of street art, sci-fi, iconic pop art imagery, and the mind-bending surrealism of lowbrow. I like to think of my work as a wild ride filled with a touch of the unusual." M3ATLOAF'S series are growing by the day and you can pick up any of his skateboard graphics at meatloafdesignhouse.com or follow him on Instagram @m3atloaf_dh to see dozens of fresh designs.
Get your custom artwork on pro-quality decks at BoardPusher Skateboards and check out even more custom skateboard graphics by following us @boardpusher.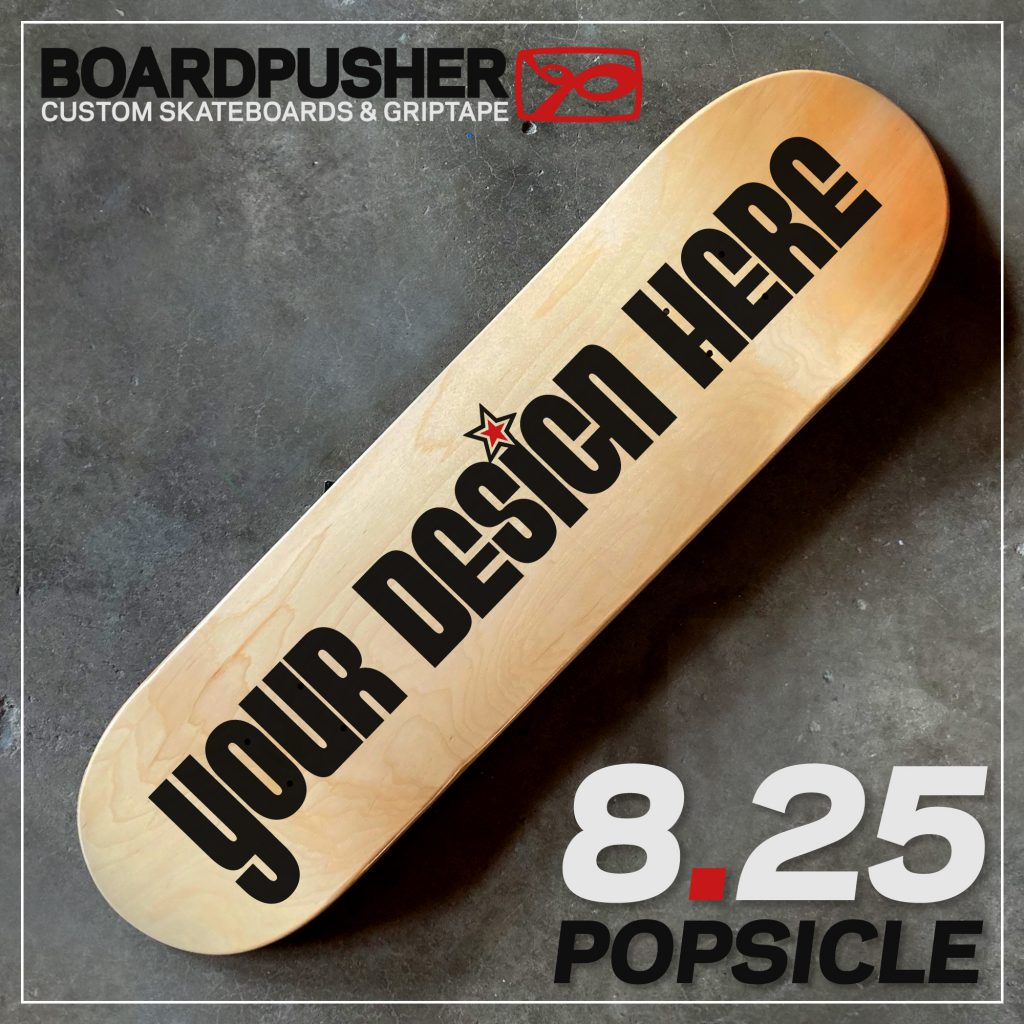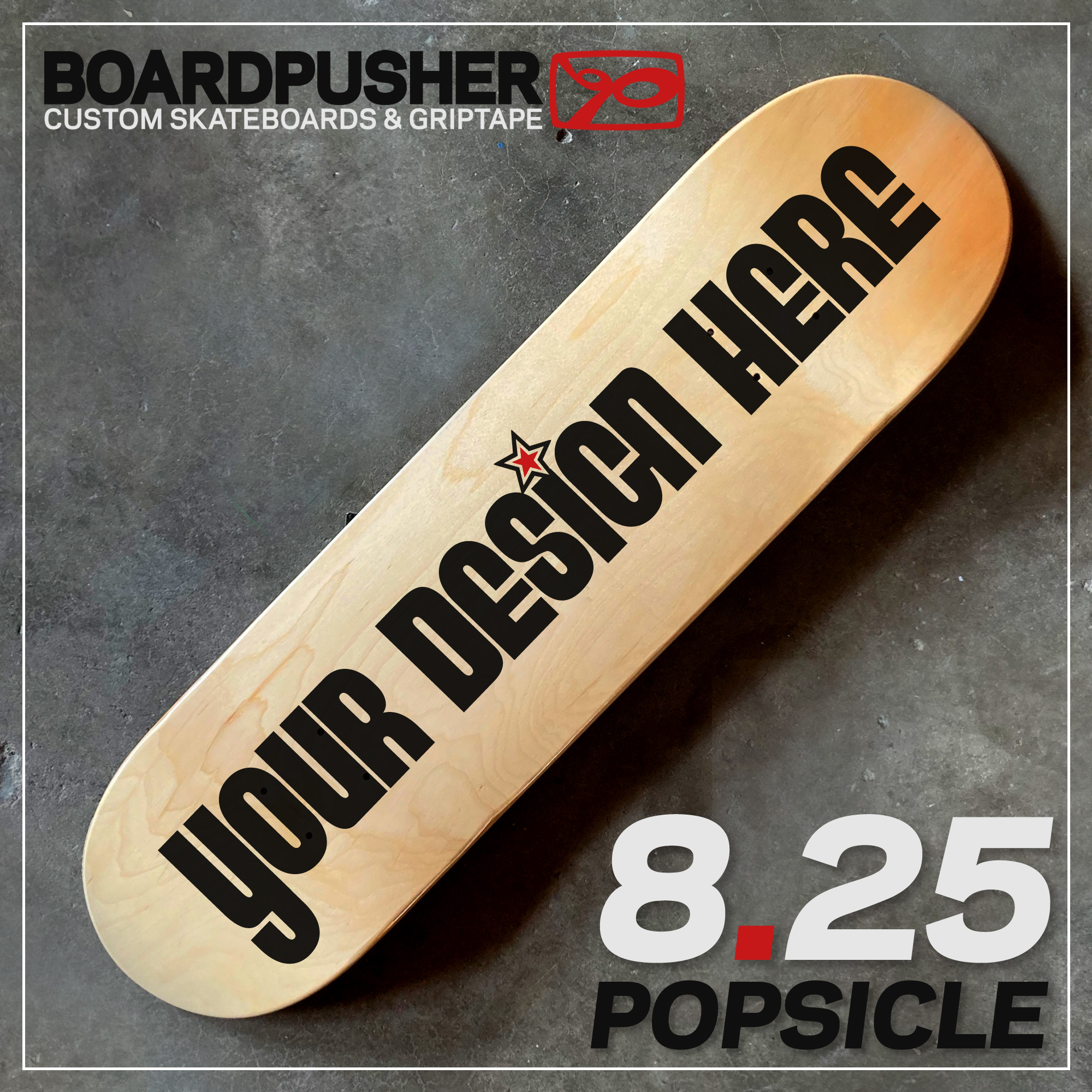 You can also get your custom skateboard designs on 8-1/4″ popsicle decks here.