Hand Created Skateboards at One Gathering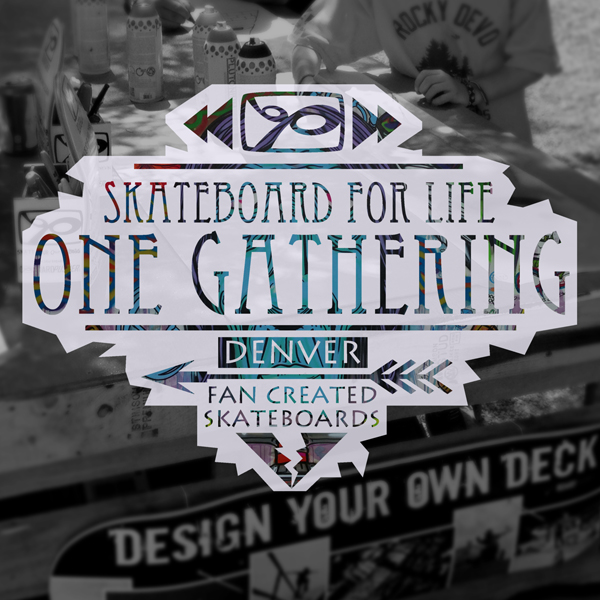 Stronghold Society put together the One Gathering: Skate for Life event last month at Denver Skatepark as a call to action to help build skateparks on more Native American Reservations.  One Gathering brought together many of Denver's youth for competitions, awareness, and to celebrate the strength of personal growth skateboarding causes in individuals and communities.  BoardPusher came and showed support by creating a community mural and supplied paper and artist materials for skaters to create their own skateboard graphic.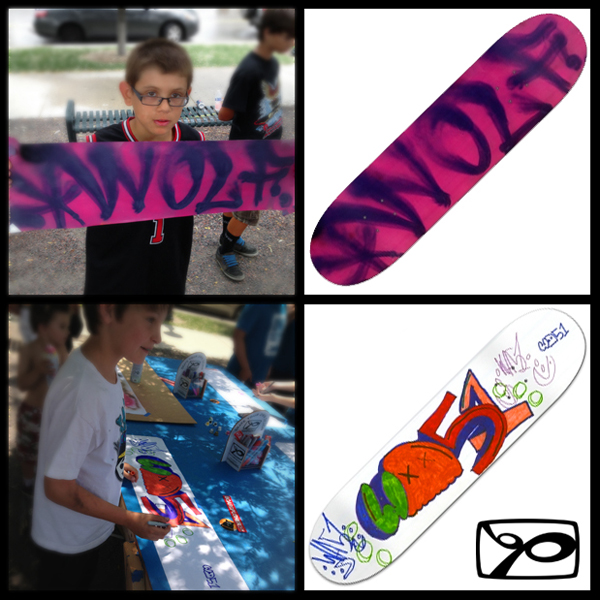 This hand drawn approach allowed for just about anything to happen and made for some interesting designs (see more photos from the event here).  We have since taken many of these graphics, scanned them, and created the One Gathering Skate Shop with the boards that were made by fans that day. These young artists are now able to skate their own creations by picking up their graphic through BoardPusher.com. For this event we provided regular markers, paint markers, and spray paint, but any drawing that you create can easily be scanned and uploaded to BoardPusher.com for your own one of a kind skateboard graphic.