GSD CONTEST TROPHIES by CEDAR PARK PARKS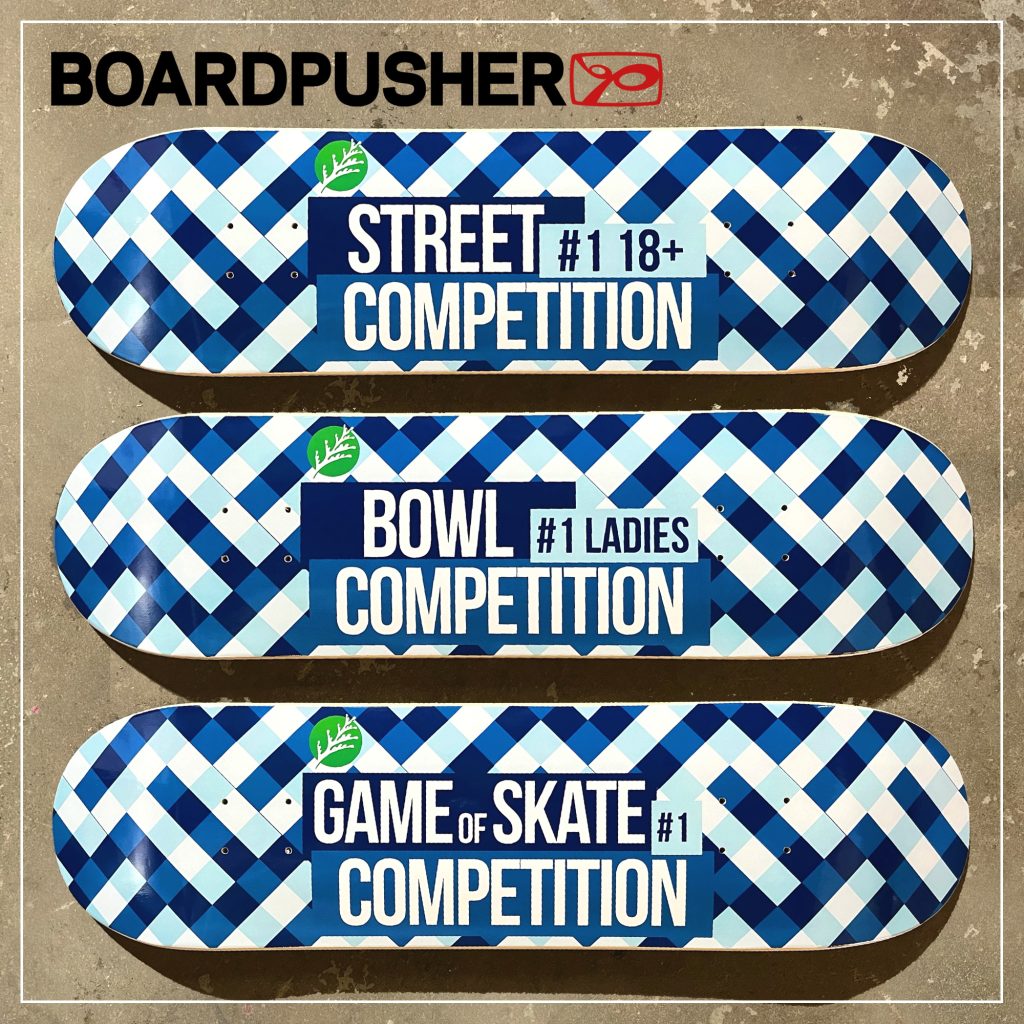 Happy GSD week! Among all the events going on Tuesday, June 21st, we're stoked to have pressed these trophies for Cedar Park, TX Parks Go Skateboarding Day contest, an obvious choice for this week's BoardPusher Featured Decks. Keep up with CPP on Facebook at Cedar Park Parks & Recreation and on Instagram @cedarparkparks.
Of course you can skate our pro-quality decks, but if you want to make custom skateboard trophies, plaques, or commemorative wall art, well that's cool, too. Just upload your design(s) into the user-friendly BoardPusher.com Deck Designer to get it started.