GLOW PIG by SIGNAL FACTORY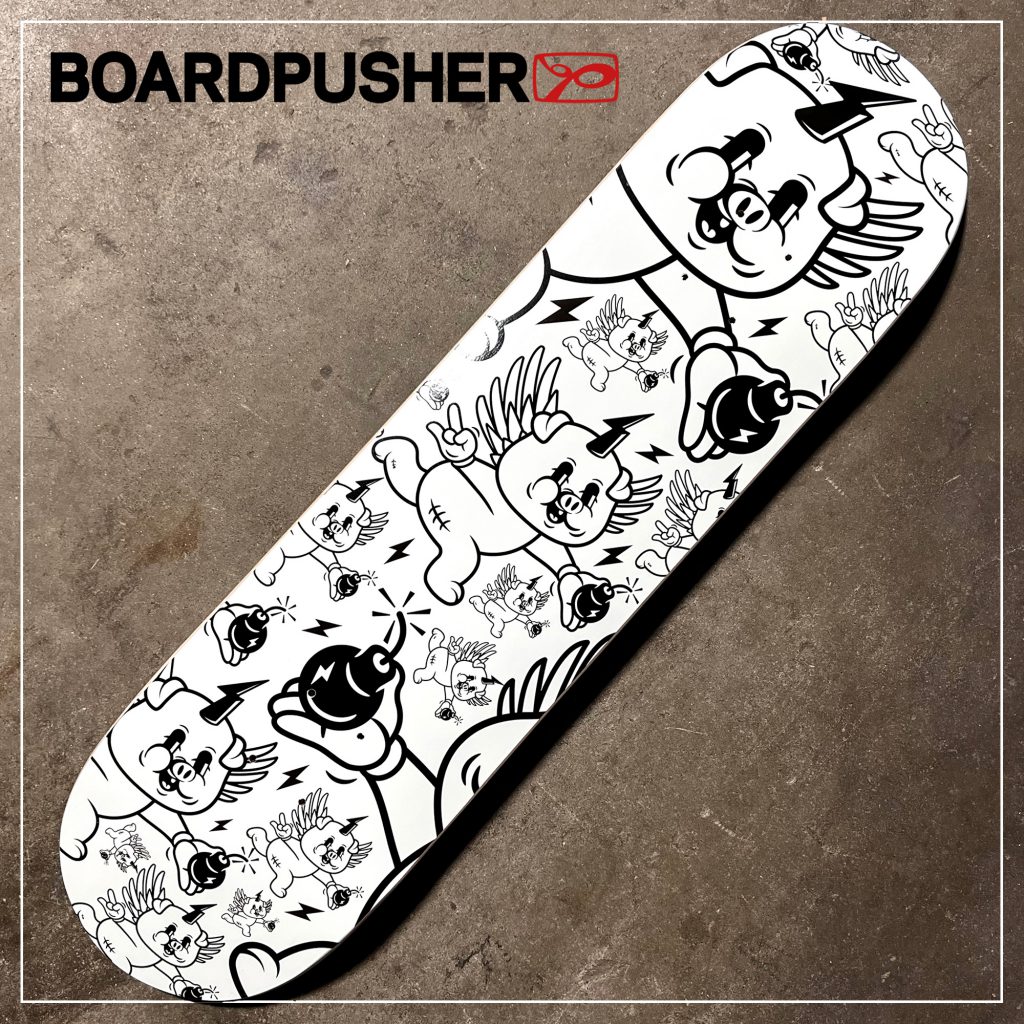 Signal Factory are "Purveyors of perception… with a branding bias towards action (over abstract theory), our team of smarty pants strategists, designers, animators, writers, directors, producers, and technologists build strategic creative." See an example in this glow in the dark Featured Deck, just one of the custom skateboards they created with us. Find out how Signal Factory can help you at thesignalfactory.com or follow them on Instagram @signalfactory.
Artists, brands, and beginners alike can all design custom skateboards at BoardPusher.com. Follow us @boardpusher to see a myriad of skateboard designs from various skill levels. Then show us what skateboard graphics you can create here.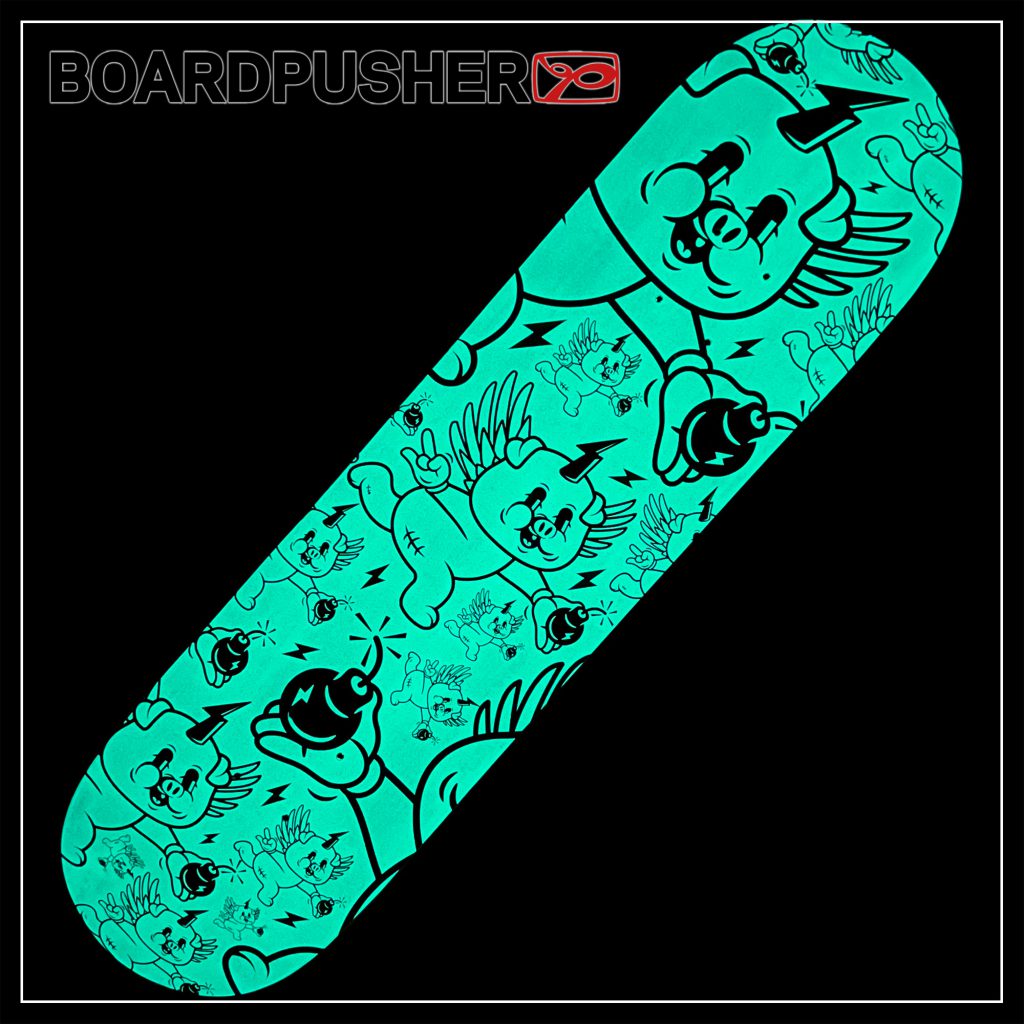 This custom skateboard graphic was designed on our glow in the dark base. You can create your own skateboard that glows here.