FREE SHIPPING ON COMPLETE SKATEBOARD ORDERS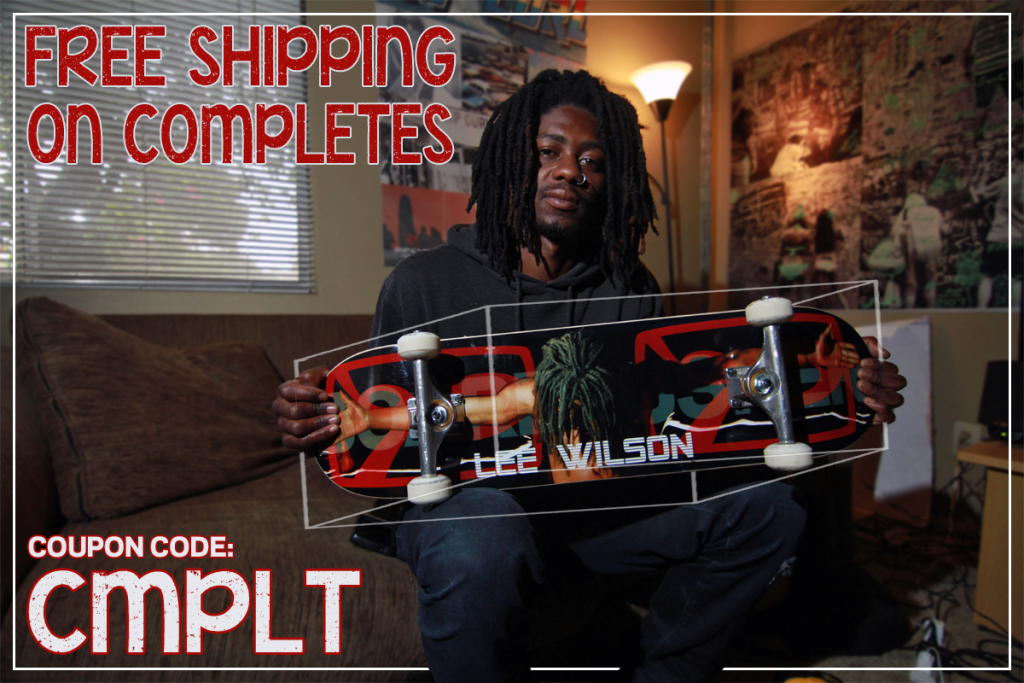 Add the whole shebang to your BoardPusher.com custom skateboard, and for the next week get it shipped for *FREE! That's trucks, wheels, bearings. hardware, and griptape, perfect for the beginner skateboarder or if you've been putting off replacing those loose axles and worn down wheels. Check the Assemble Complete box to have it arrive ready to ride right out of the box.
Basic components packages start at $55, but we also offer upgrades with some of your favorite brands. Remember, you can also customize your griptape as well if you don't want a plain black sheet. Just remember to use coupon code CMPLT before checking out.
*Lower 48 states only. $10 off everywhere else. Not valid on bulk orders or express shipping