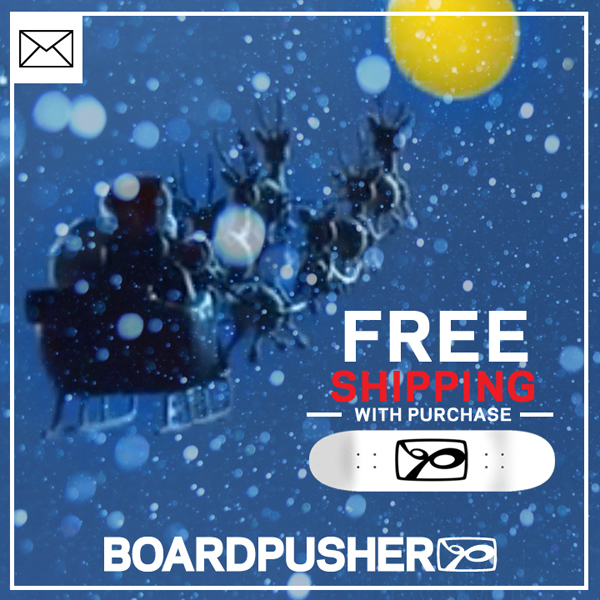 FREE GROUND SHIPPING
When you get to your BoardPusher.com cart, enter coupon code FREESHIPPING to get your entire order ground shipped for free (price will be adjusted after the order is placed). This discount only applies to ground shipping for the lower 48 states, however, Alaska, Hawaii, as well as all international orders and express shipping can use the same coupon code to get $10 off your BoardPusher.com order.
You still have plenty of time to get your skateboard orders into us so that they will arrive before Christmas, but we want to remind you that shipping deadlines, especially for custom griptape, are approaching. You can consult the calendar below to get an idea of how much time you have left to place your orders.