FRANKENTRADE by RAQUEL ECHEANDÍA for WAYWARD SOUL SKATEBOARDS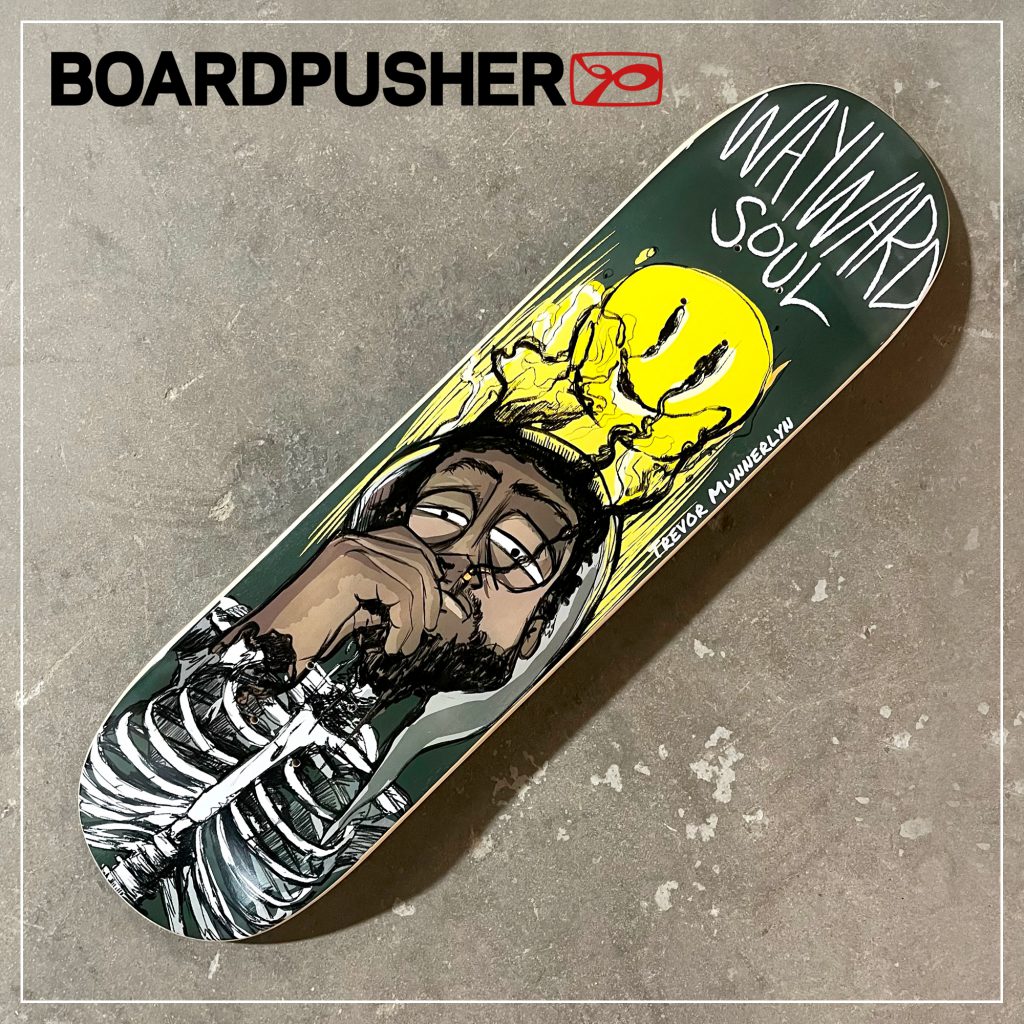 You can pick up this Wayward Soul team rider skateboard graphic for Trade$Mark here. Wayward Soul Skateboards has been trusting BoardPusher.com with their skateboard production for over 2 years now. This Featured Deck was created as part of their pro-model series designed by artist Raquel Echeandía. Follow Wayward Soul, Raquel, and Trade$Mark on Instagram @wayward_souldistribution, @echeandia.arte, and @takeafrank respectively.
Create your own skateboard brand through BoardPusher.com.