FLAMINGO PHOTO by STRATI HOVARTOS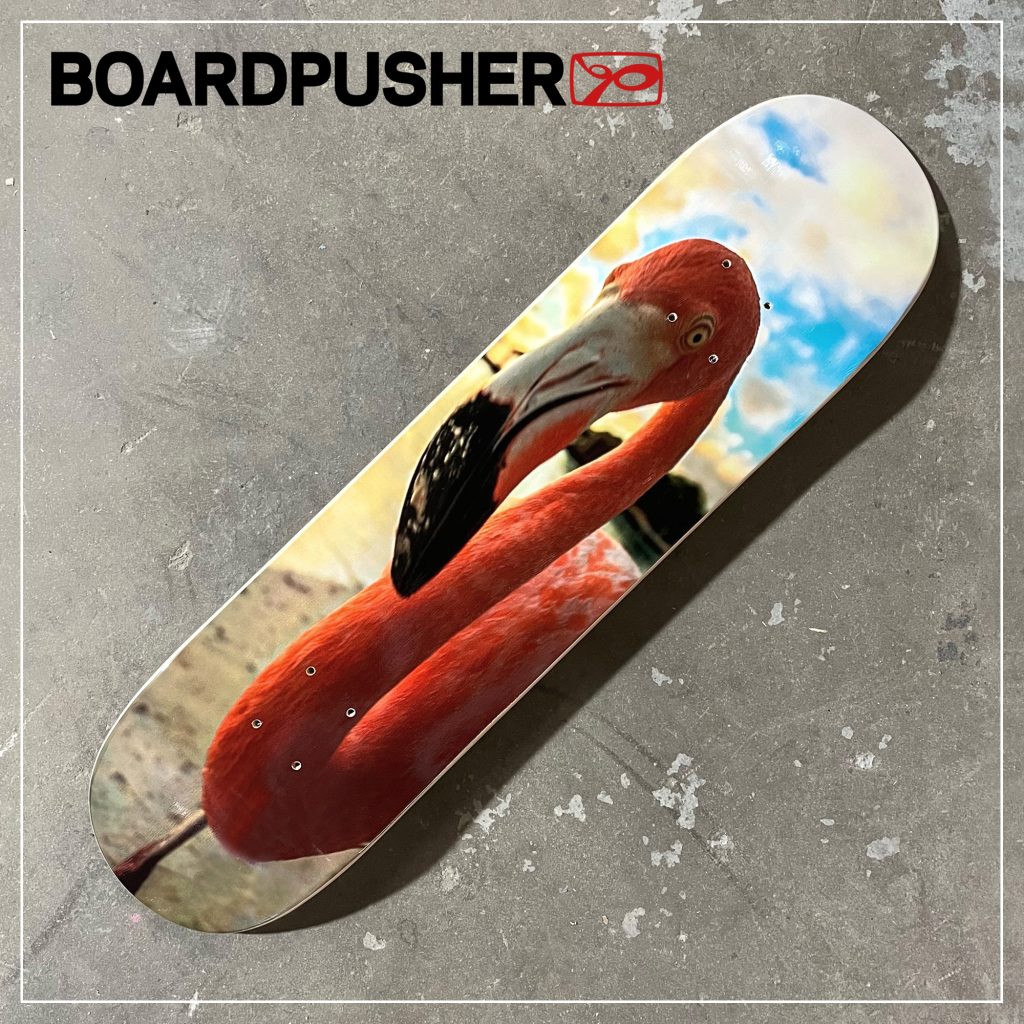 Strati Hovartos is a freelance photographer and video director living in Los Angeles, California and he created this week's Featured Deck by uploading his photograph of a flamingo into the BoardPusher Deck Designer. You can view Strati's stunning photography on his website stratihov.com or by following him on Instagram @stratihov.
You don't have to be a pro photographer to create a custom skateboard deck out of your photos. Just upload your hi-res pictures at BoardPusher.com for a quick, easy, and top quality skateboard graphic.